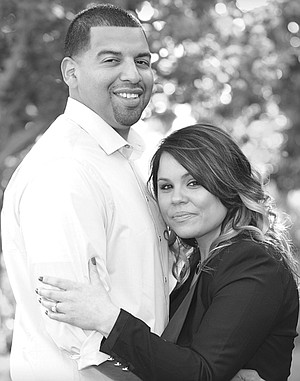 Cardenas and Leyendekker
Valerie Leyendekker and Christopher Cardenas are planning to be united in marriage on March 28, 2015 at Mandalay Bay in Las Vegas. The bride-elect is the daughter of Sid Leyendekker and Annette Jones of Mabton. She graduated from Mabton High School in 2000 and is currently a medical assistant at Kadlec Clinic. The groom-to-be graduated from Granger High School in 2004. Five years later he earned a fitness and health degree from Eastern Washington University. He is currently a teacher in the Mabton School District. His parents are Debra and Refugio Cardenas Jr. of Granger.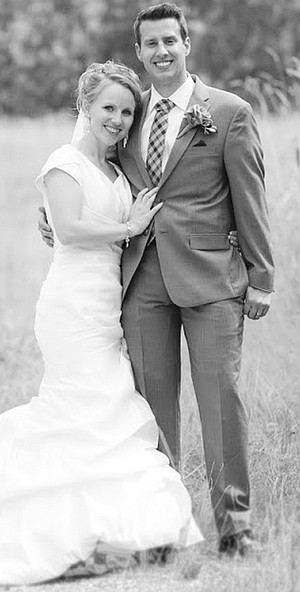 Martin
Emily Elizabeth Borders and Jeffrey Smith Martin were married on Aug. 22, 2014 at the Spokane LDS Temple. The couple celebrated the occasion with maid of honor Christina Bush of Charlottesville, Va. and attendants Laura Johnson and Cyndil Tanner of Spokane, Caitlin Hafen of Virginia Beach, Va. and Sarah Spencer of Austin, Texas. Jonathan Martin of Sunnyside was the groom's best man. Serving as ushers were Hyrum Palmer of Washington D.C., Bendan Scott of Portland, Ore., Larry Loose of Provo, Utah and Andrew Borders of Spokane. The bride wore a beautiful fit and flare dress. Flowers were from Sunnyside's Morris Floral and were a gift from Sunnyside's LaDon and Sandra Linde. The colors were plum, silver, lilac and gray. The bride's parents are Garry and Sue Borders of Spokane, and the groom is the son of Dr. Gary and Kathryn Martin of Sunnyside. The bride graduated from Rogers High School in Spokane. She is employed as a consultant at NewEdge Inc. The groom graduated from Sunnyside High School. Both the bride and groom attended Brigham Young University in Provo, Utah. A reception in honor of the newlyweds was held at the Borders residence in Spokane after the ceremony. The couple went to Maui for their honeymoon.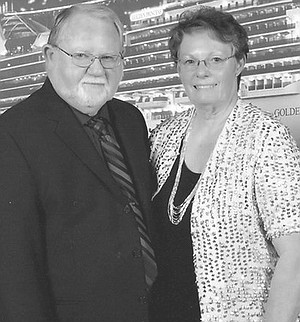 Turner and Turner
Bill and Donna Turner of Sunnyside will celebrate the 50th anniversary of their snow white wedding this coming Friday, Dec. 19. They were wed Dec. 19, 1964 at Sunnyside Presbyterian Church. On that same day, the Yakima Valley received a record snowfall for a 24-hour period, which according to the couple still stands as the record. The couple has two children, Kristen Turner of Grandview and Ryan (Angela) Turner of Spokane. The Turners also have two grandchildren, Kaytlyn (16) and Branden (14). Mr. Turner is retired from the U.S. Air Force and Mrs. Turner is a retired Grandview school teacher.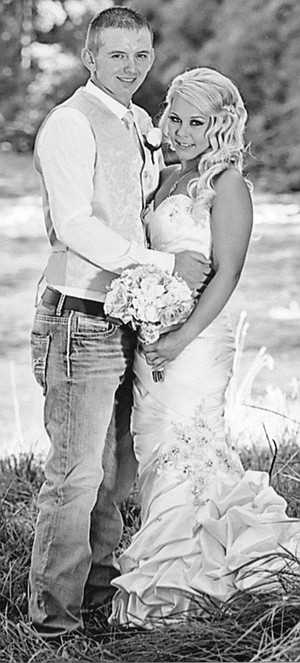 Byma and Bonilla
Brittany Bonilla and Josh Byma were married on Sept. 6, 2014 at Jim Sprick Community Park, located on Chinook Pass near Naches. The couple celebrated the occasion with maids of honor Stephanie Bonilla and Amber Hazzard, both of Sunnyside; and attendants Allyson McDonald of Fargo N.D., Krystal Cogswell of Spokane, and Cecilia Sotelo, Jessica Phillis, Bailey Morris and Teagan VanGundy, all of Sunnyside. Kourtney Wilson of Hoquiam and Josh Sneile of Sunnyside served as flower girls, and Kris Bonilla and the couple's dogs served as ring bearers. Marcus Schaneman of Sunnyside was the groom's best man. Serving as ushers were Rusty Taylor, Roger Perales, Ryan Jonson, Jefferey Breeze, Denn Abrams and Chris Colton, all of Sunnyside. The bride wore two dresses, one for the ceremony and one for the reception. The ceremonial gown, designed by Allure, was a mermaid style fit with crystals throughout the dress. The chapel-length train finished the gown with a touch of elegance. An elegant, ivory laced dress decorated with "bling" along the torso was worn during the reception. The gown featured a slit designed to showcase her cowgirl boots. The bride's mother, Karen Bonilla, designed the bridal bouquet with mint and peach colored flowers. The bride's parents are Karen and Joe Bonilla of Sunnyside, and the groom is the son of Garret and Janet Byma, also of Sunnyside. Both are graduates of Sunnyside High School. The bride is a massage therapist and owner of Lower Valley Therapeutic Massage. The groom is employed by Simplot Grower Solutions. A reception in honor of the newlyweds followed the ceremony at Jim Sprick Community Park. The couple is making their home in Sunnyside.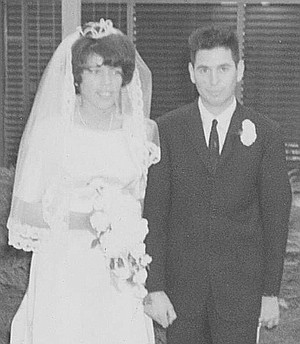 Aguirre
Pete and Alice Aguirre will be celebrating their 50th wedding anniversary on Saturday, Nov. 8, at a private family gathering. The couple was married Nov. 7, 1964, at St. Joseph Church in Sunnyside. They have lived in Sunnyside for more than 45 years. They have two children, four grandchildren and three great-grandchildren. Alice works at Sunnyside High School as the attendance secretary. Pete works for J.C. Penney in maintenance.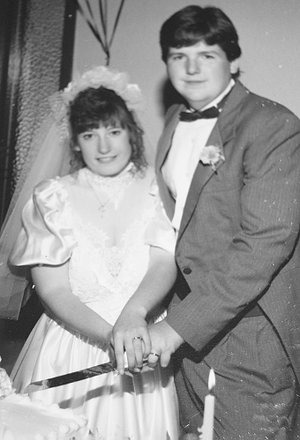 Fannin
John and Joni Fannin of Sunnyside will celebrate their 25th wedding anniversary during a reception later this month. The two were married in Seattle on Oct. 14, 1989, followed by a honeymoon in Victoria, B.C. John is a reporter for the Daily Sun News and Joni is a pianist and piano teacher. Joni's family will host a reception at Our Saviour's Evangelical Lutheran Church on Sunday, Oct. 26, for family and friends to mark the couple's anniversary. The reception will take place following the church's 10 a.m. worship service. For their anniversary, the Fannins are planning a trip to Whidbey Island, where they first met.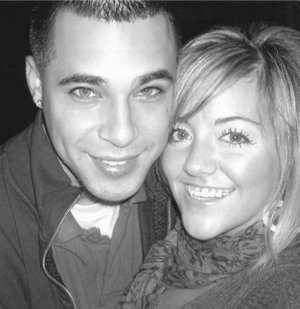 Rodriguez and Rodriguez
Former Disney on Ice skater Tanya West of Spokane married James Rodriguez of Sunnyside on Aug. 2, 2014. The couple exchanged wedding vows at the Ridge at Rivermere in Spokane. The bride wore a cream-colored cathedral length ball gown, designed by Vera Wang. Serving as maid of honor was Kaliegh Phyall. Eight other family members and friends served as bridal attendants. The groom's best man was Joseph Rodriguez, whose son, Damen, also stood by the groom. The bride now teaches aspiring skaters the art of dancing on ice. Because of her ice skating career, she was home-schooled. She also manages and is a corporate official for The Body Shop. The groom graduated from Sunnyside High School, and received a Master's degree in social services at Eastern Washington State University. He is presently a district manager for Chase Bank in the Spokane area. The couple spent their honeymoon in Playa Del Carmen.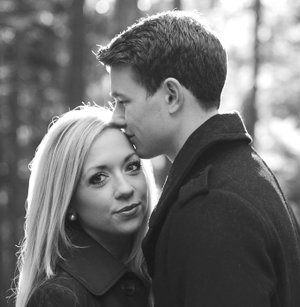 Swofford and Gardner
Taylor Gardner and Brenen Swofford, elementary school sweethearts, plan to marry at Sunnyside's former sugar beet factory on Oct. 11, 2014. The couple attended Sunnyside Christian School. They were among the graduating class of 2008. The bride-elect is the daughter of Chris and Lori Gardner of Sunnyside. Gardner, the 2006-07 Miss Sunnyside, received her secondary education at Washington State University and was a member of Pi Beta Phi-Washington Beta chapter. She's now employed as the public relations and marketing specialist at Hops Direct, LLC. The groom-to-be is the son of David and Patrice Swofford of Grandview. He earned his undergraduate degree at Washington State University, where he was a member of Sigma Alpha Epsilon-Washington Beta chapter. Swofford is currently attending A.T. Still University in Arizona, studying medicine at the university's College of Osteopathic Medicine.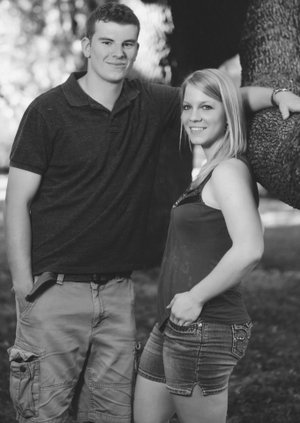 Harris and Surratt
Rachel Surratt and Ryan Harris plan to marry on Oct. 11, 2014 in Cleburne, Texas. The bride-elect is the daughter of Steve and Carrie Surratt of Cleburne. She is a 2009 graduate of Cleburne High and currently works for Alcon, Inc. The groom-to-be is a 2005 graduate of Mabton High School. He is the son of Bill and Debbie Harris of Henderson, Nev. Harris is a pilot for American Airlines.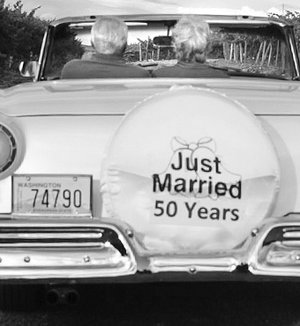 Niemeyer
Gary and Joan Niemeyer will celebrate their 50th wedding anniversary Saturday, Aug. 9, from 2 to 5 p.m. with an open house for family and friends at the home of Albert and Deanna Flores in Prosser. Gary Niemeyer and Joan Werst were married Aug. 12, 1964 in Yakima. They have lived in the Lower Valley for the past 50 years. He is retired as a foreman from Airport Ranches of Sunnyside, and she is retired from the Sunnyside Parks and Recreation Department. The couple enjoy any sport their grandchildren are playing, old cars, fishing and traveling. They will tour China for their anniversary. The open house will be hosted by the couple's three children: Gwen Gibbs, Deanna Flores and John Niemeyer and their families. They also have six grandchildren and a great-grandchild on the way.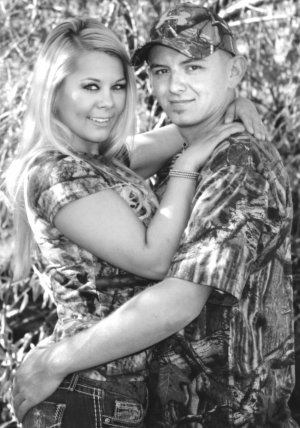 Byma and Bonilla
Brittany Bonilla and Josh Byma, both of Sunnyside, plan to be married at Jim Sprick Community Park on Chinook Pass near Naches on Sept. 6, 2014. The bride-elect is the daughter of Karen and Joe Bonilla of Sunnyside. She is a graduate of Sunnyside High School and Lower Valley School of Massage. She also is a graduate of Yakima Valley Community College's phlebotomy program. Bonilla is the owner of Lower Valley Therapeutic Massage and works with patients of the Sunnyside Chiropractic Centre. The groom-to-be is employed by Simplot. He is a graduate of Sunnyside High School. Byma's parents are Janet and Garret Byma of Sunnyside.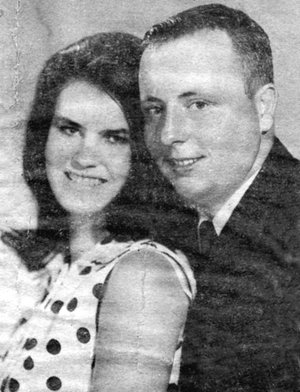 Nealy
Jack and Mary (Hallman) Nealy are planning a summer getaway for their 45th wedding anniversary. The couple was married on July 18, 1969 at the Grandview Presbyterian Church. The Nealys have lived in the Sunnyside area their entire lives. They are the parents of Chris (Alison) Nealy of Everett and Cory (Lorri) Nealy of Shoreline. The Nealys have four grandsons and one granddaughter, as well as two great-grandchildren. Mrs. Nealy is a retired bartender and Mr. Nealy has been employed by FSI Fabrication in Sunnyside for 35 years. The couple is planning a trip to Ocean Shores for their wedding anniversary.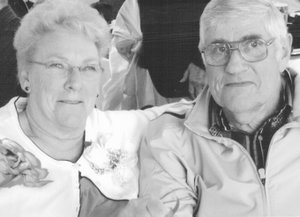 Albrecht
Jeannie (Borders) and Albert Albrecht, formerly of Sunnyside, will celebrate 50 years of marriage on Wednesday, July 16. The couple was married in Sunnyside on July 16, 1964. Mrs. Albrecht was a nurse and Mr. Albrecht worked at Hanford. She was raised in Lewiston, Idaho. The couple met in Sunnyside. The couple raised Jared (Ronnie) Albrecht of Post Falls, Idaho, Jason (Joanne) Albrecht of Moxee and Andy (Sheri) Albrecht of Spokane while living in Sunnyside. When the couple retired in 2004, they moved to Spokane. Mr. Albrecht enjoys vintage cars and hunting for parts for the vehicles, while his wife enjoys crafting, gardening and reading. They are the proud grandparents of eight grandchildren. No party is planned, but those wishing to congratulate the Albrechts can do so by sending cards to Al and Jeannie Albrecht, 25424 N. Day Mt. Spokane, Chattaroy, WA 99003.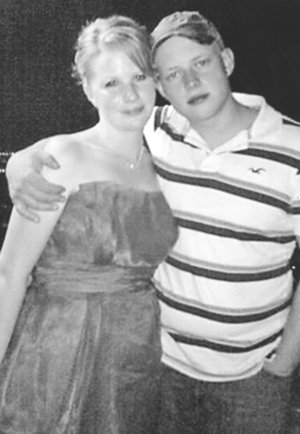 Smith and Thomas
Taylor Thomas, a Grandview High School and Yakima Valley Community College graduate, plans to marry Joshua Smith in an evening ceremony at Shadow Lake Ranch near Prosser on Saturday, July 26. The bride-elect is the daughter of Alan and Sara Thomas of Grandview. She plans to attend nursing school next year. The groom-to-be, also a graduate of Grandview High School, is the son of Richard Smith of Tillamook, Ore. and LeeAnn Ferson of Wasilla, Alaska.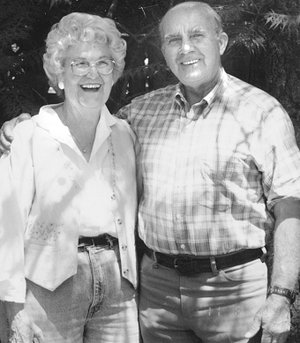 Prescott
Ralph and Alice Prescott of Sunnyside will be celebrating their 68th wedding anniversary this coming Friday at a back yard breakfast for family and close friends. The couple was married in Polson, Mont. on July 5, 1946. Ralph worked for PG&E in California before retiring. The couple ran a roller skating rink in Sunnyside for many years. The couple has a daughter, Kathleen Rogers of Grandview, two grandchildren and four great-grandchildren.