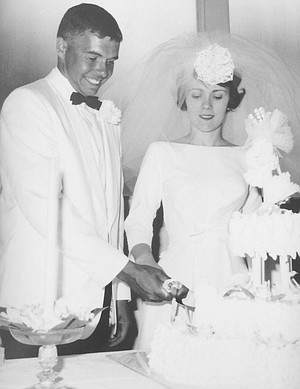 Schutt
Bernie and DiAnn Schutt will mark 50 years of marriage on July 10. The longtime Sunnyside couple was married in Sunnyside in 1965. They have two sons, Thad and wife Lisa, and Ryan and wife Kellie; as well as three grandchildren, Sofia, Mason and Emma.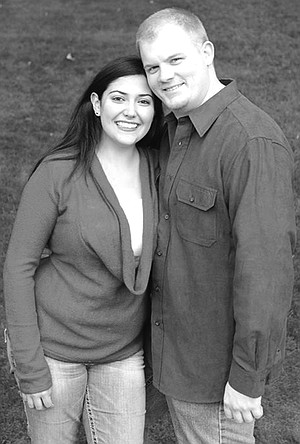 Elliott and Ziegler
Marlee Ziegler, the daughter of Teri and Gordan Ziegler, will marry Matt Elliott of Moses Lake on Saturday, Aug. 1, at the Walter Clore Wine & Culinary Center in Prosser. The bride-elect is a 2006 graduate of Grandview High School. She earned a Bachelor's degree in early education at Heritage University and will teach fourth grade students in Warden this coming fall. She is the granddaughter of Oscar and Trina Alvarez and the late Darrell and Darene Ziegler. The groom-to-be is the son of Grant Elliott and Trina Sullivan. He is the grandson of Guy and the late Lois Cote, Sylvia and Doris Elliott. In the aftermath of Sept. 11, 2001, Elliott earned a GED and enlisted in the U.S. Navy at the age of 17. He earned an Associate of Arts degree in welding and is a welder at Genie Industries in Moses Lake.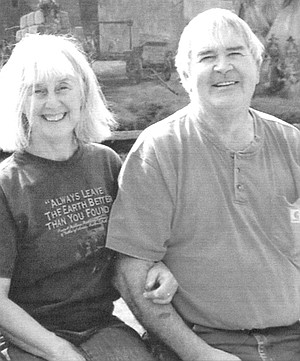 Morrow and Morrow
Next month Jim and Coline Morrow of Sunnyside will celebrate 50 years of marriage. The high school sweethearts were married at the First Baptist Church in Sunnyside on Aug. 27, 1965. Together they raised their three children in Sunnyside. They include Lisa Raeanne of Sedro Woolley, Brandon Guy (Michaela) of Spokane and James Howard (Cher) of Sunnyside. The couple now has two grandsons, Colton James, 11, and Jackson Caleb, 6. Mr. Morrow is a retired car salesman and Mrs. Morrow is a retired legal assistant. The couple celebrated their anniversary with a week-long family trip in Seaside, Ore., as well as a trip to the zoo, as requested by Mrs. Morrow. A party in their honor is being planned by the couple's children. It will be held Saturday, Aug. 1, at 2 p.m. at Calvary Baptist Church, located at 908 Woodward Ave. in Sunnyside. The party will include a wedding vow renewal ceremony and a dinner. The family asks those planning to attend to RSVP by calling Cher at 837-4224.