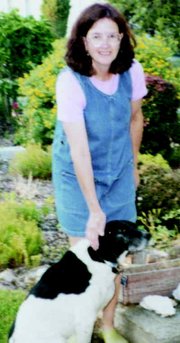 SPOKANE - Former Sunnyside resident Nancy (Drysdale) Moore is carving out her own niche in the Spokane area, helping troubled teens who have been arrested in the Spokane area.
A graduate of Sunnyside High School, Moore, the daughter of local resident Wade Drysdale, started volunteering for the Neighborhood Accountability Board nearly three years ago. The board is similar to the Community Accountability Board in Yakima County.
"I have three grandchildren that are in their teens now and I was interested in keeping current in what they face and what they're involved with," said the 54-year-old woman.
She said there are more youths in the juvenile justice system than ever before and she hopes the accountability board alternative will make a positive impact in their lives, turning them from repeating their crime.
As a volunteer, Moore meets with youths and their parent or guardian and talks with them about the incident. She said it is important to her to hear from the youths their version of what happened.
She also likes to find out the youths likes and dislikes; struggles and successes in life.
After reviewing the case, Moore draws up a contract of consequences and reviews it with the youth, who can be between the ages of 8 and 17, and their parents. She said they all have to agree on the contract and sign it.
As a part of a consequence contract, Moore said she may have a student who's a gifted artist make an educational poster about teen alcohol use or drug abuse, if that is why they were sentenced to the Neighborhood Accountability Board. Also common punishments, besides writing a letter to the victim, is completing hours of community service, counseling sessions and anger management classes.
Moore also monitors the youths' progress though their sentencing.
Volunteering two nights a month to the board, Moore said she will work with an average of 48 youths every year.
Moore said the youths who are sentenced to working with the volunteers on the Neighborhood Accountability Board commit a wide variety of crimes, including driving without a license, vandalism, theft, minor assaults and drug and alcohol use, which she said are common.
As a member of one of three Neighbor Accountability Boards in Spokane, she is one of 50 volunteers working with youths.
. Melissa Browning can be contacted at (509) 837-4500, or e-mail mbrowning@eaglenewspapers.com