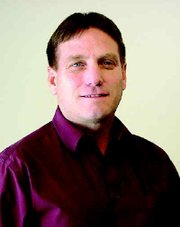 The Lower Yakima Valley is home to a diverse mix of communities and peoples. Some residents have been here for generations, others have only been here for weeks. We speak several languages, have different customs within our homes, celebrate our religions in different ways, and relate to our communities from different perspectives.
Important as these differences are, they pale in comparison to the many values we share. It is important to remember all the values and interests we share, so we can focus upon them, and make them priorities in our community. Each of us has either our largest or only monetary investments here in the community-our homes and businesses. Each of us desires the ability to make a living at good jobs and with decent wages. Each of us expects the opportunity to live the American Dream, to contribute to others, and to build our community. We all expect our schools to be safe and to support the desire to learn that is inherent within our children. We wish to live in a community that accepts us, regardless of when we arrived. We all anticipate the opportunity to earn our own way, to not be dependent upon others for our support.
In previous columns, I have listed a number of building projects that have taken place in the Lower Valley, demonstrating that we are a community on the grow. In the interval since those columns were printed, I would like to point out that several more projects are under construction or are proposed. On a per capita basis and through several measures, the Lower Valley is leading the growth in Yakima County. We can reasonably expect this to continue for the near future for these reasons:
1) Residential. Several significant residential projects are under development. The developers of these projects have spotted opportunities, and are investing heavily in them. Our community benefits tremendously from these investments.
2) Highway corridor. The City is actively preparing the groundwork for upgrading the Yakima Valley Highway corridor. It will take several years to engineer the project, and then some more to construct it, but the improvements will benefit everyone.
3) Ordinances. Potentially divisive issues within the community regarding commercial landscaping standards are now being developed by all parties involved as a teaming effort.
4) Paychecks. There are more steady paychecks in the Lower Valley now that the Wal-Mart distribution center is operating. Other businesses will follow. This year will be a good year for the Lower Valley, barring unforeseen disasters.
I make this statement based upon the current agricultural prices, the amount of investment capital flowing into the community, and upon the increased payrolls. Most importantly, I see optimism in many of our community members, regardless of duration here, language spoken, or how each views the community. There is recognition of having good schools and medical facilities, a community that values taking care of itself, and one that provides some opportunity for each of us.
All whom I have spoken to understand that we all need to, and will, improve the community. The level of confidence is rising, a sure indicator of a good year ahead. Each of us needs to invest in our community through investing in ourselves this year. Some need to invest defensively, in order to make their properties more attractive for potential purchasers. Others need to invest in their properties as a planned improvement, adding value in the meantime. The new developments will raise the standards for quality property in the city, and property values will rise. Improve your own properties, and the increased value your neighbors sell their properties for will raise the value of your own. It does work this way; an increase for one leads to an increase for all. There are many fine realtors here who will substantiate this claim, and can help guide you through the improvement process.
On a different scale, Sunnyside Incorporated is leading an effort to market this community. It is important that all ideas be brought forth for discussion, and that this be a community effort. We plan to use the collective results to promote the Lower Valley for some time to come. Please contact me with your input. I can be reached at: marshalld@sunnysideinc.org" or call me at 839-0399.
Exciting things are happening in this community and in the Lower Yakima Valley. Growth creates opportunity and prosperity. The Lower Yakima Valley will receive a full measure of both this year. It is up to each of us to participate in this opportunity.
Marshall Doak is the executive director of Sunnyside Incorporated, the community's economic development agency.