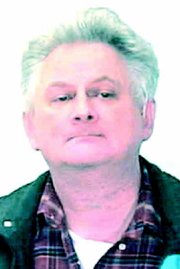 Interim City Manager Mark Kunkler had the distinction of announcing at Monday night's Sunnyside City Council meeting a unique honor for citizen Larry Hill.
Hill was commissioned by Police Chief Ed Radder as the city's first citizen patrol officer.
Hill regularly attends Sunnyside City Council meetings and has voiced his opinion on numerous subjects, including handicap parking violators in the downtown corridor.
Kunkler said Hill will be working on the enforcement of handicap parking in the downtown area and will be working with the police department on doing vacation checks at various locations.
"We are really thrilled about the implementation of this program," said Kunkler.
"I am looking forward to the opportunity," Hill said.