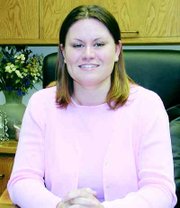 Former Councilman Jim Stevens had nothing but praise this past Monday night for the Sunnyside City Council.
"This Council really stands out," said Stevens.
Stevens praised the Council for opting not to recognize Dr. Martin Luther King Jr. Day with a paid day off for city employees. Council, which does officially recognize Dr. Martin Luther King Day with a proclamation, opted last month to not take any action on allowing city employees to have the January holiday off. At that time, the Council ruled the holiday was something that would have to be negotiated in collective bargaining discussions. However, Council did opt to continue to hold its meetings on Dr. Martin Luther King Jr. Day.
"It takes a lot to sit on the Council and say we are not going to do that," said Stevens in regards to being like other cities who don't work on the holiday. "From a resident's point of view, I appreciate that."
Stevens encouraged Council at possibly looking at other ways to compensate city employees for not getting that day off as a paid holiday.