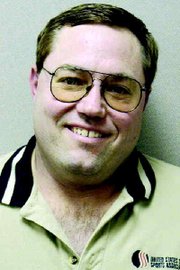 It looks as if Larry Pangle should be a shoo-in for a seat on the Sunnyside School Board.
Pangle was the lone applicant to meet Friday's deadline to apply for the open board position left by the resignation of Andi Bieber.
Bieber resigned from school director position one during the July meeting. Bieber, who was elected to the spot last fall, resigned from the board to accept a position at a middle school in Enumclaw as a nurse.
Following Bieber's resignation, school board members opened up a two-week window for community members residing within the proper boundaries for position one to apply. The deadline to submit an application for the position was Friday, Aug. 13.
Sunnyside School District Community Relations Coordinator Julie Kaplicky said two local residents did express interest in the position, but only Pangle had met the deadline to submit an application for the board spot. Kaplicky said the school board will probably meet later this week to discuss filling the vacancy.
During the July meeting, school board members had expressed a desire to have Bieber's position filled by the August meeting, which is Thursday, Aug. 26.
This does not mark Pangle's first attempt to serve on the local school board.
In January 2003, Pangle was one of five applicants to apply for the same vacant position on the school board when Mike Diaz resigned due to personal reasons. Pangle was eventually selected as one of two finalists before the board named Miguel Puente to fill the spot.
The story doesn't end there for Pangle. In July 2003, it was discovered Puente lived outside of the proper boundaries to represent position one on the school board, when he went to file for re-election. Puente was forced to resign immediately because of the confusion with the boundaries. The school board then appointed Pangle to fill the vacancy.
Pangle served on the school board until November 2003, when Bieber won the position from him during the fall election.