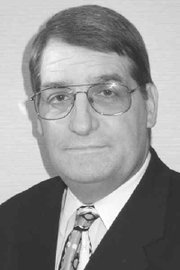 Clarkston lawyer Gary Carpenter is the only Eastern Washington resident who has thrown his hat into the ring for a seat on the Washington State Supreme Court.
Carpenter, who has practiced law in Washington for 32 years, is seeking election to position one on the State Supreme Court. When it comes to his campaign Carpenter has decided that he will not seek or accept any endorsements from special interest groups, nor will he solicit or accept any campaign contributions from anyone.
Carpenter said he believes justice is best served when judges are fair, impartial (with no connections to powerful interest groups) and treat all those who appear before them with dignity and respect.
Carpenter, who works out of the Law Office of Gary L. Carpenter, spends a majority of his time serving as a public defender. His judicial experience includes serving as a part-time Superior Court Commissioner and as a District Court Judge Pro Tempore.
Carpenter is a graduate of the University of Idaho College of Law and in 2002 he completed a general program of judicial college.
Carpenter lives in Clarkston with his wife Beverly. Together the couple has three grown children and one granddaughter.