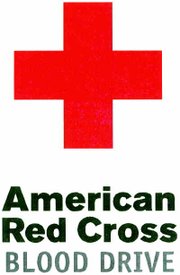 When it comes to giving blood, most people's thoughts never get past the needle prick, and the cookies and orange juice that await them after donating. The piece of the puzzle they are missing is what happens to the blood after it's been donated.
Irene Pearcey, a donor consultant for the Yakima Valley chapter of the American Red Cross, explained that once blood has been collected it can be broken down into three distinct components - red cells, plasma and platelets.
"Every person who donates [blood] has the potential to save three lives," Pearcey said.
According to Pearcey, an accident victim or trauma patient can require anywhere from four to 40 units of red cells and a person going through cancer treatment can require two to six units of red cells and six to eight units of platelets every day for anywhere from two to four weeks while they receive treatment. She added that a person undergoing a liver transplant can require 10 units of red cells, 10 units of platelets and 20 units of plasma. A premature baby can require one to four units of red cells and a person undergoing knee surgery can require up to two units of red cells.
Pearcey said just about anytime someone undergoes surgery there is blood loss that requires the use of donated blood. She added that other instances where donated blood is often utilized is in the case of stabbing, shooting and car accident victims.
As for donating blood, Pearcey explained that the Yakima Valley is part of the Pacific Northwest region of the American Red Cross. This means that blood donated in the Valley could go to help people being treated at more than 80 hospitals in Washington, Oregon and southeast Alaska.
Pearcey said blood donated in Sunnyside is taken to the Yakima donation center, where it is packed on ice and then sent to a Portland, Ore. facility, where it is quarantined until it is tested. She said the blood undergoes a variety of tests including those for hepatitis, HIV/AIDS, and randomly for West Nile virus.
Once the results from the tests are in, the blood is separated into red cells, plasma and platelets and stored until it is shipped out to a hospital or clinic in need. Pearcey noted that plasma can be stored frozen for one year, red cells for 42 days and platelets for five days.
Although blood donations are always needed on some level, Pearcey said there are seasons during the year when the need for donations increases. She explained that the summer and winter seasons seem to bring with them a greater need for blood. Pearcey said the reason for this is during the summer many people are traveling, schools out and families are recreating.
"There are more accidents that take place," Pearcey said.
As for the winter, holidays mean an increase in travel and road conditions are often bad, which can lead to accidents. Pearcey added that winter also means the onslaught of flu season and people who are sick can not donate blood.
The Pacific Northwest region is currently in need of O negative, B negative and AB negative blood donations. According to Pearcey, the blood levels for these blood types is currently down to a less than one-day supply.
Pearcey noted that it can be surprising just how much blood is needed on a day-to-day basis. She said just this past Sunday, 2,000 units of blood were shipped out of the Portland facility.
Those interested in saving a life can take part in the American Red Cross blood drive scheduled to take place Tuesday, Jan. 4, from 1 to 6 p.m. at the United Methodist Church, located at the corner of Ninth Street and Edison Avenue in Sunnyside. Walk-in donors will be accepted, or a specific time to make a donation can be arranged by calling 1-800-787-9691.