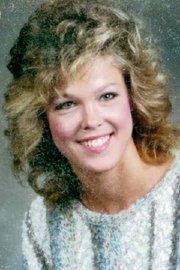 Former Sunnyside resident Tammi Jager, now of Kenosha, Wis., went to California on vacation with friends and came home a big winner.
Originally planning to visit Florida, Jager's plans changed and she went to California for vacation.
On a whim, she and her friends went to see a taping of the Price is Right.
With the recent passing of announcer Rod Roddy, the women wanted to see Bob Barker before he passed away, said Kathy Paul of Sunnyside, Jager's mother.
"She got called down," said her father, John Paul. "She was the second one down, but the last one to be called onto stage to win anything."
Jager played a game which had her matching up the correct price to a grandfather clock, which she won, taking her into the spin-off. Jager advanced to the Showcase Showdown with a Big Wheel spin of 65 cents.
"She came close to winning both the prizes," said John Paul. "She was only about $500 off."
Those who come within $250 of guessing the correct price of the prize package take home both prize packages.
Besides the grandfather clock, Jager won a stove, a refrigerator, a dishwasher, a computer system and a Dodge Ram pickup.
Jager, 33, who is currently a stay-at-home mom, grew up in the Lower Valley and lived in Sunnyside with her husband in the mid-1990s. She worked at Sunnyside Community Hospital.