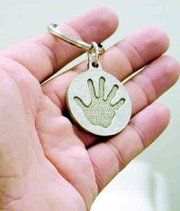 The barbecue is free, but Tom Biehl, owner of RE/MAX First Advantage located on Yakima Valley Highway, is hoping those who attend will donate money to help local children with special needs.
The Sunnyside RE/MAX office will be hosting the barbecue to benefit Children's Miracle Network this Saturday, July 24, from 11 a.m. to 2 p.m. at its office, 1220 Yakima Valley Hwy.
Since Biehl opened the RE/MAX office in 1999, all of the agents working in the office have been "miracle agents," meaning they donate part of their commissions to the Children's Miracle Network.
Recently, the office stepped up and every agent donated at least $25 per side of a sale. Biehl explained that if an agent has the listing and then sells the house themselves, at least $50 will be donated to Children's Miracle Network.
"All the money we donate stays for local families," said Rebekah Padgham, office manager for RE/MAX.
She said the money benefits children in the Lower Valley with cancer, leukemia, birth defects and other diseases.
Earlier this year RE/MAX held a pizza party at the Children's Village located in the Mid Valley Mall and the agents were able to meet an autistic boy who benefits from Children's Miracle Network.
The boy, who doctors said would never walk, is beginning to crawl and also showing signs of communication, said Padgham.
She said money donated to the cause not only directly benefits the youngsters, it also helps provide support groups for families and arrange travel to hospitals. Clinics with specialists are available at the local Children's Village because of funds raised in the Lower Valley.
Memorial Hospital in Yakima and Children's Hospital in Seattle are Children's Miracle hospitals.
Biehl said that the 13 agents in his office decided they wanted to take their support of Children's Village further by holding a benefit barbecue.
Hamburgers and hotdogs will be grilled up and given away, and ice cream and root beer floats will be served for free. But Biehl is hoping that those attending will give donations to the Children's Miracle Network.
"All the food has been donated so all of the money will go directly to Children's Miracle Network," said Biehl.
The office will also be having a raffle. Biehl said that a 27" color television has been donated by TV Towne for the raffle. Net Access donated Internet access, and gift certificates have been donated by Scissors City and Cromwell Radiator and Automotive Repair.
The raffle tickets are currently available at RE/MAX and will also be available the day of the barbecue. They are $1 each.
"This is our first fund-raiser," said Biehl. "We hope to make this an annual event."
Nation-wide, RE/MAX is the second largest contributor to Children's Miracle Network. Donations from sales are made on behalf of the buyer or seller, Biehl added.