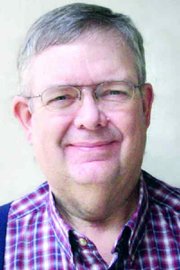 Since 2002 the Washington State University Farm Family Support Network has been helping farm families throughout the state, acting as an impartial third party and helping families tackle different issues that come down the pike.
Peter Rodionoff, coordinator of the Farm Family Support Network based out of Wenatchee, said the organization helps farm families work through business stresses, meet their business goals and helps them understand both their financial and family situation.
Rodionoff said although the Farm Family Support Network is based out of Wenatchee, the 10 consultants that work for the organization are located throughout the state. He said in the Yakima Valley the Network has worked to help a local farm family create a cash flow estimate for fruit crop production that they could then take to a bank to help them get approved for a loan. He said the Network also helped a local farmer by simply offering a third party opinion on his farming operation.
Rodionoff said sometimes all that is needed is for an impartial third party to come in and look at a farm operation, noting that sometimes it can be better than simply relying on neighbors and relatives' opinions.
Rodionoff said the 10 consultants that work for the Farm Family Support Network work on a part-time, on-call basis, with each of the consultants working out of their homes. He noted that when consultants meet with farmers they typically meet at the farm they will be analyzing.
In the Yakima Valley, the organization recently hired Todd Hurlburt to work as a consultant. Rodionoff said Hurlburt, who lives on his family farm in Zillah, has an extensive financial background, having worked previously as an accountant, and experience working with farm families. Hurlburt said he is currently a full-time apple farmer.
Rodionoff said one of the reasons Hurlburt was hired to work as a consultant for the Farm Family Support Network is because the organization needed a consultant who could be stationed in the Yakima Valley.
Hurlburt said one of the reasons he decided to apply for the consulting position is because being a farmer himself and having worked as an accountant, he felt it would be a good match for his skills. He said it's also nice to be able to lend a helping hand to families in stress. He said as a consultant he is able to help connect farm families with different resources that can help them get through tough situations. In essence, Hurlburt said, it's like problem solving.
"We help give them the tools to fix it themselves," Hurlburt said.
According to Rodionoff, when farm families in the Yakima Valley contact the organization, the organization in turn will contact Hurlburt about the family. Hurlburt will then contact the family and set up a time to meet with them.
Each of the consultants working through the Farm Family Support Network undergo training by the Washington State University extension office, helping them understand different aspects of the changing agricultural industry. According to Rodionoff, consultants also work to familiarize themselves with different organizations and services that could benefit local farm families.
Farm Family Support Network is an organization that is funded through the United States Department of Agriculture Risk Management Agency. The organization offers its services at no cost to farm families and the program is confidential. For more information about the Farm Family Support Network call 1-800-469-2981.