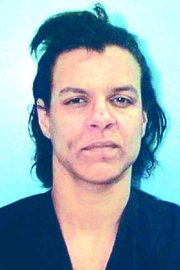 GRANDVIEW - The Grandview Police Department is asking the public for help in locating a woman it believes is involved with mail theft, counterfeiting, forgery and conspiracy.
"This suspect is being sought in connection with the recent cases opened by multiple area agencies with regard to fraudulent check printing and cashing, and identity theft," said Grandview Det. Mitchell Fairchild.
The suspect in question is Teresa A. Cope, 33. She has also been known to go by Teresa Ann McClinton. She is 5'8" in height, weighs approximately 140 lbs. and has black hair and brown eyes. Fairchild said it is highly likely she may be using a large amount of make-up, and will possibly look different than the photograph that was released to local news media earlier this week.
Fairchild said Cope is the only person being sought right now for the crimes in question, although other suspects may be developed as the investigation proceeds.
He said from interviews with other people, it appears Cope may be the leader of a group involved in the mail theft and counterfeiting operation. Cope's most recent known addresses were in the Union Gap and Yakima areas.
Fairchild said there may be other unrelated felony warrants issued for Cope. He advises local residents to not approach or make contact with her in any way. Instead, he asks that anyone who suspects they have seen Cope to call the Grandview Police Department at 882-2000.