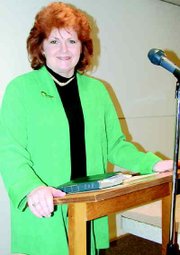 1-Column
Restucci absent from Monday's Council meeting
Sunnyside City Councilman Jim Restucci missed his first meeting this past Monday night.
His fellow city councilmen granted Restucci an excused absence. The newly elected councilman was unable to be in attendance Monday night because of work commitments.
Also at Monday night's meeting, Council granted Councilwoman Bengie Aguilar an excused absence for the Monday, March 22, meeting.
Council meeting to start at 6 p.m. March 22
The Sunnyside City Council will meet an hour earlier on Monday, March 22.
The Council will begin its regularly scheduled meeting at 6 p.m. instead of 7 p.m. The time change coincides with a special meeting Council will be holding with the Sunnyside Planning Commission.
At the March 22 meeting, Council will be discussing liquor license renewals and receive a report on the city's water comprehensive plan. The Council is also scheduled to meet in executive session regarding personnel issues, pending litigation and land acquisition.