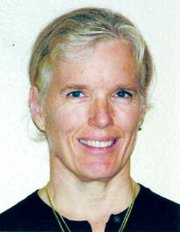 ZILLAH - Former Exxon nuclear engineer Catherine Exarhos will be performing the works of Bach, Haydn, Debussy and Chopin Thursday, Nov. 4, at 7 p.m. at Zillah Faith Community Church.
The free concert is being sponsored by the Sunn Valley Music Teachers Association.
Exarhos has performed as a pianist in the Tri-Cities area since moving to the community with her husband, Greg, 24 years ago. She has given solo and chamber music recitals and has accompanied a range of performers. She has also appeared twice as a soloist with the Mid-Columbia Symphony.
Exarhos majored in music at Mount Holyoke College, where she studied with Ronald Hodges. She graduated with honors in piano performance. Her training was supplemented by work with William Masselos and Sidney Foster. She pursued her Doctorate in linguistics at Brown University, which she received in 1979.
Exarhos retired from her engineering career to raise her four children. She currently coaches math teams for competition and teaches a math enrichment elective at Christ the King School in Richland. She is a music minister at Christ the King Church.
To get to the Zillah Faith Community Church take I-82 west to exit 54. Turn right onto Yakima Valley Highway. Travel 1.3 miles, and turn left on to Centennial. The first driveway on the left is the church's.