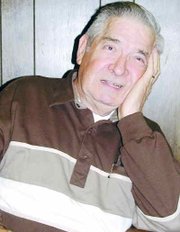 1-Column
'Doc' to make noon appearance in S'side Friday
The Sunnyside Republican Club normally meets at 7 a.m. on Friday mornings. Tomorrow, Sept. 17, the local GOP leadership will instead gather at noon, in order to accomodate Congressman Doc Hastings' busy schedule.
Hastings is scheduled to be tomorrow's guest speaker. The public is invited to the noon luncheon meeting, to be held at Sunnyside's Sunny Spot Restaurant.
The Fourth District congressman from Pasco wasted little time following this past Tuesday's primary election before challenging his Democratic opponent to a series of campaign debates. Wednesday, one of his aides personally delivered a letter to his challenger, Sandy Matheson, challenging her to contrast her views with his in a series of debates, forums and live radio call-in shows.
His proposal has raised a few eyebrows, because traditionally it's the challengers who demand debates while incumbents seek to avoid them.
"Doc feels strongly that candidates should have an opportunity to question each other directly in order to give voters the clearest possible picture of the choice before them," said Ellen Howe, Hastings' campaign manager.
Parks and rec commission
to meet Sept. 22
The Sunnyside Parks and Recreation Commission is scheduled to meet next Wednesday, Sept. 22, at 5:30 p.m. in the city conference room at city hall.
Commission meetings are open to the public.
More like this story