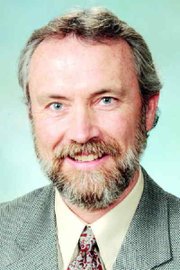 OLYMPIA - You might say Rep. Dan Newhouse is fuming with a new piece of legislation that would repeal the negotiated agreement on the state's unemployment insurance system.
The bill, says the Sunnyside Republican, will strip away years of work by labor and business groups and dismantle major legislation adopted in 2003 designed to help employers throughout the state, such as Boeing with its plans to build its 7E7 in Washington. Worse yet, he said, the bill would add one more burden on the agriculture community.
"In 2003 the Legislature passed a package of bills that represented the most sweeping changes to our state's unemployment insurance system in more than two decades," said Newhouse. "House Bill 2255 would strip away all the hard work and good faith negotiations that went into those sweeping changes."
The impact, he added, is yet another blow to the agriculture industry.
"Farmers are already struggling with the impact of the drought," said Newhouse. "Fuel and fertilizer prices and wages are on the rise and now the Legislature would like to increase unemployment insurance rates.
"That is just adding insult to injury," he said.
Newhouse and his fellow House Republicans have criticized the plan's shift back to averaging an employee's benefits based on their prior two quarters' income rather than four quarters. As an example, Newhouse said a laid off full-time nurse making $35,000 a year would receive $350 a week in unemployment benefits, while a seasonal worker who works six months a year and makes $35,000 would receive $496 a week in benefits.
"One of the concerns I have is that this moves away from a policy of unemployment insurance acting as a safety net and instead serving as supplemental income for some," Newhouse said.
"As a small business person I take my role of employer very seriously," he continued. "With unemployment rates increasing most small business owners will be able to hire fewer people, or worse let people go.
"The most frustrating thing is that Washington was moving in the right direction two yearrs ago when we reformed the unemployment system.
"Now, we're heading right back to where we started. We should be focused on creating more jobs for Washington citizens, not more unemployment checks," he said.