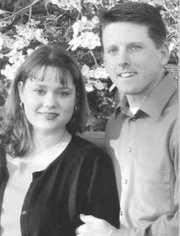 Elaina Marie Castillo and Brian Eugene Wagner plan to be married June 25, at Sunnyside's Grace Brethren Church in a 5 p.m. ceremony.
The bride-to-be is the daughter of Max and Janine Castillo of Grandview. The future bridegroom is the son of Richard Wagner and the late Kathleen Wagner of Outlook.
Castillo is a graduate of Sunnyside High School and is currently employed at Sunnyside Community Hospital as a staffing coordinator.
Also a graduate of Sunnyside High School, Wagner is employed at Orange Dairy Service as an installation manager.