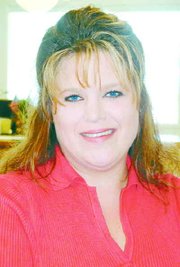 Pam Turner of Sunnyside has been hired as the new Sunnyside Chamber of Commerce marketing and events coordinator, according to Rado Harrington, chamber director.
He said Turner's duties will be to coordinate events, such as Sunnyside Sunshine Days set for Sept. 16-18.
Turner has been hired to work part-time for the Chamber, he added.
Turner, who works full-time for the Daily Sun News as a sales representative, said she is looking forward to working with groups like the Sunshine Days Committee, which has done much of the planning for this year's event.
"I'm currently helping the committee send out the parade applications and preparing advertisements for the event," Turner said.
Turner began work with the Chamber at the end of July.
"My first Chamber event was to help with the Chamber's annual 3-on-3 basketball tournament held in July," she said.
Turner said she will also be offering assistance to other community event planners, helping to coordinate celebrations through the Chamber office.
"For example, this past Monday night I went to the Sunnyside City Council seeking street closures for the Sunshine Days street fair," she explained.
Turner said her background in marketing and organizing events, for such groups as ABATE of Washington, drew her to the Chamber position.
She also has several years experience working for a Lower Valley software company.
Turner has been employed by the Daily Sun News for the past four years.
"I'm looking forward to helping to bring people to our community to experience our cultural diversity," she added.