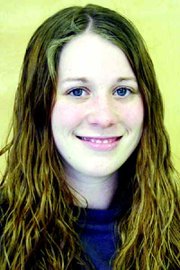 by Rachel Bott
I thrive on discovering new music, not the overplayed songs featured on top 40, but by uniquely strong artists that have something new and unusual to bring to music. Because of this I have begun to notice a common similarity between the majority of my most favorite recording artists.
It has come to my knowledge that some of the most stylistically successful bands are generally ignored and unknown for the entire beginning and sometimes middle of their career. It really says something about their talent and their passion to stick to what they do and what they love, instead of comprimising their interests just to make it big sooner.
Lucinda Williams is definitely not a stranger to this, rather a success 26 years in the making. A well read and well traveled music enthusiast from very early on, she has finally come to be more appreciated though her first album was released more than a quarter of a century ago. Her musical career has been leading up to great things for her, and her live album which was recorded from a 3-night performance at San Francisco's Fillmore tells this story well.
Since she began, she has devoted time and effort to not backing down from what she desires her music to be. Putting three or more years at times between albums and watching others, including Mary Chapin Carpenter, Emmylou Harris and Tom Petty, doing covers of her earlier tracks with more success because of their popularity must have been a great challenge.
Lucinda's stubbornness and her dilligence did pay off greatly however. She came to grips with the fact that her voice is not necessarily the bright, cheery, overpolished type. Because she stuck it out and embraced her earthy, bluesy qualities, her music is strong and different and moving.
The 22 tracks on her Live @ The Fillmore CD bring out her best, and you also get the benefit of hearing her fans love her as well. She crosses slow poetic lines but belts out hard rock and is poignantly confident the whole way.
"Righteously," a rough and sensual track originally appearing on 2003's "World Without Tears," is definitely a must-hear. Her reflective honesty is a great contrast to most songs, which are filled with cliched innuendo.
"Ventura," first up on disc one, is a fantastic song as well.
It simply overjoys me that I feel so strongly about music, otherwise I wouldnt have the pleasure of listening to such a magnificent performance.