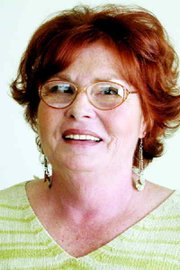 Scheduled to take the oath of office next month, Sunnyside City Councilman-elect Bruce Epps wants city government to focus on police and fire protection.
"I also want us to work on economic development," he added. "That's truly our base of revenue."
Another item Epps would like to see the city pursue over the next four years is affordable starter homes. "That will help our young people build up equity and helps form the base of our community."
At the same time, there are areas where Epps would like to see less government.
"I am a firm believer that the less you create the better off you are," he said. "When you create ordinances you have to enforce them, and that can be difficult when you don't have staffing."
Speaking specifically on the sign code council approved this past Monday, Epps noted, "I don't have a problem with some guidelines, but I had a problem when signs weren't going to be grandfathered in the original composition of that code."
Epps also took issue with the city's efforts to privatize management of the water and sewer systems.
"Privatization was a real sour spot for me," he said.
Epps also hopes to see the city reprioritze some areas of spending. "We have spent a lot of money on beautification, when we still don't have sidewalks and lighting in a great many areas of our town."
All in all, though, Epps expressed support and appreciation for city staff. "I think we have a great city staff. Our department heads did a great job on the budget and our public works can be put up against anyone."
Pleased with current city employees, Epps said he will not seek any turnover in city staff. "I don't foresee any changes in city staff. If there have to be changes later on then that remains to be seen."
Immediate issues of concern, he noted, include getting wells and 10 and 11 fixed and running by this summer.
Epps also said he is looking forward to the retail survey by the Buxton company, which is due in mid-January. "Our economic growth is just beginning. The study has tremendous potential to bring some companies into Sunnyside. I would like to see us become the hub of Lower Valley shopping."
Epps said he will approach the next few months as a learner.
"There's a large learning curve for serving on council," he observed. "I'm willing to help in any capacity, but I'll probably keep my mouth shut to start off so I can listen and learn."
.