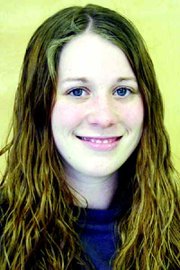 Total round-trip driving time on horrible, unplowed, icy roadways: eight hours. Overpriced mediocre hamburger from Rose Garden Arena vendors: $9. Getting the chance to be present at an unforgettable U2 concert: priceless.
Monday, Dec. 19th was marked on my calendar for what seemed like an eternity as the much-looked-forward-to day to see U2 perform live. When it finally rolled around, what a propitious evening it turned out to be.
Kanye West had the stage first as the opening act before the main event. Having already seen his completely unsatisfying performance at Sasquatch Music Festival earlier this year, I already had a pretty good idea of what was to come. Complete with an unnecessary (and harshly lacking tune or talent) small orchestra behind him, Kanye left a lot to be desired. Basically a ridiculous flamboyant act in every extreme, he did nothing for the anxious crowd.
The highlight was definitely the way he fiddled around with a CD player center stage throughout his 25-minute set. His focus was on playing minute-long clips of songs, some that weren't even his, and urging the crowd to sing along with him to it. At one point he stopped a song about 20 seconds into it and muttered, "Sorry, I can't really sing," into his microphone.
Well, isn't that the truth, at least he was capable of stating the obvious.
The only thing that kept me going was knowing that U2 was soon to come. They truly wowed us all in every sense of the word. They appeared on the brightening stage and launched right into "City of Blinding Lights".
As six enourmous beaded curtains reflecting rainbow-hues of light began to lower above the stage, Bono lifted the mic to his mouth. Before he could begin his vocals, he stopped short with a happy/surprised look on his face because the audience was already echoing the lyrics quite loudly and in time with the music. For the rest of the evening he got used to us all singing along loudly. There were several instances where the whole band went silent and listened to the crowd take on the song, with our eager voices amplified by Bono's outstretched mic pointed towards us.
The level of intensity and awe never decreased, especially as they pleased the crowd highly with current album hits such as "Vertigo," "Origin of the Species," and "Love and Peace or Else."
Our satisfaction reached a new high even more so when they gave heartfelt performances of timeless songs "Sunday, Bloody Sunday," "I Still Haven't Found What I'm Looking For," and "Mysterious Ways."
They really know how to turn the crowd into a silly-happy, goosebump-covered frenzy. There's something that will never get old about watching them perform "With or Without You," simply grinning ear to ear and reveling in the surreal and beautiful moment of it.
What impresses me more still is how much thought and passion is put into making every live song an incredible memory, with all band members so into it, and the amazing array of lights that are perfectly timed and stunning to the extreme.
There is simply not enough space in this whole newspaper to give justice to a single aspect of what makes U2 so wonderful. It would be far from difficult to go on endlessly about the technical aspect of their musical talent, their moving involvement with human rights movements and charitable organizations, the way after 27 years of being a rock band have not turned against each other with dramatic breakups or become corporate sellouts.
Basically, in life some things are glass half-empty and others are glass-half full. I just can't wait for my next chance to have a glass all-the-way-full experience.
Rachel Bott is a music enthusiast who is employed as a para-professional at Outlook Elementary School.