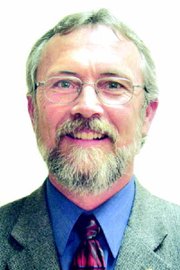 OLYMPIA - Rep. Dan Newhouse's legislation to give patients confined to a stretcher a low-cost option for travel to and from medical facilities received a public hearing in the House Transportation Committee this past Monday.
House Bill 1237 would allow specially equipped vehicles other than ambulances to transport patients, in many cases individuals with disabilities, in a non-emergency situation.
"There are many medically stable patients who need to be moved from one facility to another in a vehicle that can accommodate a stretcher," said Newhouse (R-Sunnyside). "But they aren't in an emergency situation which would warrant the need for an ambulance.
"My bill provides a safe and affordable transportation option," said Newhouse. "Patients are already facing large medical expenses and this is an area where they could potentially save a tremendous amount of money in health care costs."
Zillah resident Brad Bergener made the trip to Olympia to testify in support of HB 1237. He said if the bill was passed, it would free up emergency vehicles to tend to those patients who are truly facing emergency situations.
"There are so many positives in House Bill 1237," said Newhouse. "It would provide an additional option for patient mobility, reduce travel related health care costs and free up emergency vehicles for true emergency situations. I'm hopeful we'll see this measure make it through the Legislature and signed into law."