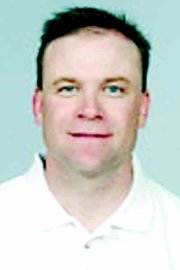 MIAMI, FLA. - The Miami Dolphins earlier this week announced Sunnyside High School graduate Scott Linehan is the team's new offensive coordinator.
According to the Minneapolis Star Tribune, Linehan has accepted a three-year, $2.55 million contract from the Dolphins.
Linehan has been the Vikings' offensive coordinator for the past three seasons. He will retain the same job title in Miami, where he joins newly named head coach Nick Saban. Saban was recently recruited from Louisiana State University, where he served as head coach and had one NCAA national championship to his credit.
According to the Star Tribune's story, the $825,000 the Dolphins will pay Linehan in 2005 is nearly three times what he earned from Minnesota this past year, and is $75,000 greater than Vikings head coach Mike Tice's 2004 salary.
Tice, a former Seattle Seahawks player, referred to Linehan's departure as a "huge step backwards" for the Minnesota organization.
In today's edition of the Star Tribune, it was reported the Vikings' offensive line coach, Steve Loney, was named as Linehan's replacement.
The Star Tribune also reported that Tice denied Linehan's request to take Loney and quality control coach Randy Hanson with him to Miami.
Linehan was in Miami this past Wednesday to wrap up the interview process with the Dolphins. Saban said Linehan was the Dolphins' first choice for offensive coordinator.
"He did an outstanding job in Minnesota and they had one of the most effective offenses in the league," said Saban. "His expertise is not only in developing good offensive systems, but also in raising the level of play of his quarterbacks everywhere he has been."
The Vikings offensive unit was ranked No. 1 overall in the NFL in 2003, and this past season it finished as the No. 4 ranked offense.
A native of Sunnyside, the 41-year-old Linehan excelled in sports while at Sunnyside High School. He went on to play quarterback for the University of Idaho football team under then head coach Dennis Erickson, who was fired just this past week as the head coach of the San Francisco 49ers. Linehan's father, William, was the principal at Sunnyside High School for 22 years.
In an interview with the Daily Sun News when he accepted the Minnesota job back in 2002, Linehan recalled the strong sports traditions of Sunnyside in the 1970s and '80s.
"It was expected you would do well, so we would spent a lot of time working to get better," he said.
After an injury-plagued collegiate career, which basically ruined his prospects as an NFL player, Linehan began his coaching career. He worked in various coaching capacities at the University of Idaho, the University of Washington and the University of Louisville.