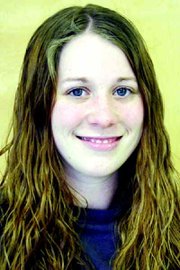 by Rachel Bott
What I love about music is its incredible potential to teach me something new all the time, even if I don't particularly enjoy what is coming out of my headphones at that moment.
Most of the time, I admit, I'm more inclined to praise a band's attempts than to trash them. After all, regardless of what they sound like, they're still taking a risk and trying to succeed.
There are undoubtedly bands that I far from admire but I'd much rather go on endlessly about an album that I feel strongly positive about. So when I listen to Oasis's latest, "Don't Believe the Truth," I am fairly disappointed.
I am lukewarm about Oasis, possibly because of my partiality in the past to their "What's the Story, Morning Glory?" debut several years ago. Perhaps because I was so fond of that set I am subconsciously ignoring the fact that this new release is far from spectacular.
Years ago when Oasis was first formed, Blur, out of England, was their obvious rival. There was no in-between for fans, and I'm beginning to understand why those who decided on Blur did so in the first place.
Track one on "Don't Believe the Truth," Turn on the Sun, begins with unnecessary muffled lyrics and an upbeat, fairly decent rhythm. What becomes monotonous and frankly annoying is that once I've heard the first song, I've basically already listened to the entire CD. There is possibly some variety in the chord structure and the words, but there is nothing strikingly different that takes place during the progression of the songs. It's obviously the same kind of background guitar that is predictable and easily tuned out after just a few tracks.
The static, uninspiring guitar and consistently dull percussion combined with the overdone instrumental bridges make me tap my fingers impatiently, waiting for the CD to end. The vocals which strive to be passionate and creative end up sounding strained and whiny. I feel like yelling, "Just do something!" and maybe the CD will miraculously change into something worthwhile.
Around track nine, Keep the Dream Alive, Oasis has here produced a song lasting nearly six minutes that could have been accomplished in only three.
I really only wake up for the last three songs of the whole album, and they seem to be asleep musically, as well. Droning on with no real feeling behind the music that they have the privilege to create pretty much sums up the whole CD, right down to the emo-like song at the end, wrapping up what is unfortunately not a success.
I am disappointed because I don't really take anything valuable from this CD and the band's whole mission for making this album is very unclear. I can truly say this CD will never repeat in my stereo.
. Rachel Bott is a music enthusiast who is employed as a para-professional at Outlook Elementary School.