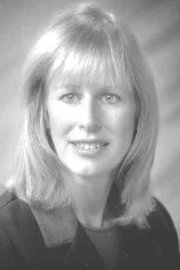 BY SUSAN ALLEN
When it comes to marketing, the U.S. dominates; but have they bitten off more than they can chew when it comes to selling American agriculture? One advantage of hosting the daily Food Forethought radio program is that I am on the receiving end of a constant stream of press releases funneled to me by everyone from international advertising agencies to local farmers, all with the common goal of gaining valuable product exposure.
Unlike any other period in history, consumers' echoic memory (memory of things heard) and iconic memory (memory of things seen) is in overdrive when it comes to selecting the food we eat. Of course, I find nothing inherently wrong with targeted branding. In fact, given the influx of imports, I believe branding and niche marketing could be our farmers and ranchers final saving grace.
An example, a consumer navigating the selection of beef choices available in a typical supermarket must now discern between breed type, how the animal was raised (grass, grain or organic feed). Then move on to the variety of packaging selections, pre-cooked, fresh, frozen or pre-seasoned. While one group tells us "Beef it's what's for Dinner," another one encourages an action with their new tag line, "USA Raised Beef...Ask for It".
The numerous decisions encountered in the grocery aisles remind me of the best book written on the art of sales, "Green Eggs and Ham" by Dr Seuss. You see for me, beloved old Sam has become a metaphor of sorts on the state of American agriculture. Sam, the ever persuasive salesman, who will never take no for an answer, constantly urging the reader to just try, oh please try... his "green eggs and ham", always creatively repackaging his product.
In fact, I see a wee bit of Sam in every American farmer who is working to establish new markets for his/her domestically grown products. Regardless of whether they produce cotton, soy, beef, oranges or apples, every American farmer can be brought to their knees by imports unless they have worked to establish a loyal customer base.
How does the American farmer survive in a marketing game that will more than likely be changing with the advent of new international trade agreements? Simple economics give foreign agriculture a fundamental price advantage due to cheaper labor (lack of minimum wage laws) and reduced environmental and regulatory costs.
So, how will products produced in the United States be able to compete? Good Ole' American ingenuity will certainly be tested.
Classical marketing dictates that if you cannot compete on price, you must create other distinguishing factors to offset a competitor's production cost advantages. Thus, American agriculture will need to position its products as being superior whether real or only perceived. The only differentiating factors available will be Quality, Image and Safety (QIS).
Will an urban shopper select bread made from U.S. wheat over bread made from Argentine wheat? Will the shopper be willing to pay more? Will the retailer have a reason to tell the consumer where the wheat was grown?
In the U.S., I believe American marketing know-how will prevail. However, when it comes to marketing U.S. products abroad, I am not sure what it will take to convince a Brazilian shopper to select bread made from U.S. wheat over bread made from Argentine wheat. American agriculture will need to be persistent with its QIS message.
"Sam I Am" asked his reader 'sixteen' times to try his Green Eggs and Ham. Would you eat them in a box, could you eat them with a fox? Would you? Could you? In a car? Eat them! Eat them! Here they are!
Yes Sam, I will gladly eat American grown products because in doing so I have a clear conscience knowing that farm workers and the environment are not exploited in the process. Yes Sam, I will pay a few cents more for my melons and tomatoes instead of selling out our nation's security for less than the cost of a latte.
It is not too late for the saga of American agriculture to have a happy ending... "I do so like American Green eggs and Ham, Thank you, Thank you, Sam I am".
Susan Allen represents the Food Forethought Foundation, an advocate of the American farmer.