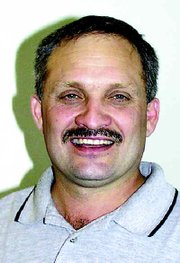 Sunnyside Mayor Ed Prilucik has been rewarded by the Association of Washington Cities for his efforts to improve his leadership skills.
Prilucik has earned the Association's Advanced Certificate of Municipal Leadership after having completing 60 hours of classroom credits in a variety of topics related to efficiently running a city government.
Among the credits earned by the two term Sunnyside councilman were in the areas of budgeting, land use planning, personnel and advanced leadership skills.
In addition, Prilucik has completed two years of community service on the Yakima County Emergency Medical Service Operations Board, in addition to his commitments as an elected official.
The Sunnyside native also serves on the Yakima County 9-1-1 Administration Board, the County-wide Planning Policy Committee and the Yakima Sub-basin Fish and Wildlife Planning Board.
Prilucik is one of more than 1,500 state mayors and city councilmen to be enrolled in the Association of Washington Cities municipal leadership program. The Association of Washington Cities provides the leadership training to enhance the capacity of local officials to perform their responsibilities, as well as helping to develop clear channels of communications in order to deal effectively with all other governmental entities.