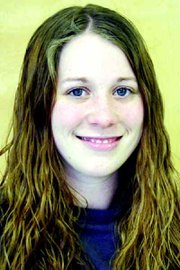 Coming off a three-year studio hiatus, you'd expect a band to have matured and changed its sound a bit. When 2001's "Girls Can Tell" ended a two-year break brought on by a break-up with Elecktra records, it showed a band more focused, more determined, to just make great rock records than ever before. So you'd expect "Gimme Fiction", the band's first release in three years, to show the same kind of maturity, and it delivers, but the result is still surprising.
For instance, lead singer/songwriter Britt Daniels takes a heavier role in the recording of this album, playing most of the instruments, contributing the majority of sound effects, and even singing background vocals behind himself.
The band's drummer, Jim Eno, still keeps the beat, but bassist Mike McCarthy has taken a more technical role on this album. McCarthy and Eno engineer the songs, Daniels comes in to help produce, but by and large this is Daniels' show now, and most of the instrumentation you hear on this album is his.
The end result? Whereas "Girls Can Tell" was a collaborative masterpiece, "Gimme Fiction" sounds more like a Britt Daniels solo album, retaining the Spoon name if only by virtue of Eno and McCarthy's continued involvement in the work. And, as one would expect a solo album to be, it's darker and more restrained than Spoon's earlier work; where the last two albums seem to demand loud volumes in the car on a long stretch of highway, "Gimme Fiction" suggests headphones in the dark at 2 a.m. as you drift off to sleep.
That's not to say there aren't bright moments here. "Sister Jack" is a breezy, effortless dance-tempo pop ditty, and "I Turn My Camera On", with its high-pitched vocals and disco-era backbeat, adds a bit of brevity to the album.
But on the whole, this isn't the handful-of-singles kind of album Spoon fans might expect.
"My Mathematical Mind" spirals around a piston-like piano riff straight through the song's close, not caring about structure or arrangement; the whole song is just one verse, picking up enough energy to get you around to the end before it drops you off as quickly as it started.
"The Delicate Place," a song that at a faster tempo might have fit in on "Girls Can Tell", here seems more accusing than upbeat, and carries its emotional energy well through a series of random sound effects and desperately crowing guitar riffs.
Overall, this isn't a disappointing album, it's just a surprising one. These are good songs, maybe the best Daniels has put forward so far, but the change in spirit and sound is disorienting to long-time Spoon fans, and the album may not be as immediately accessible to first-time listeners as their earlier work. With repeated listens, however, once you've been able to soak it in as a whole and have come to understand it, you'll find yourself coming back to it more and more.
Rachel Bott is a music enthusiast who is employed as a para-professional at Outlook Elementary School.