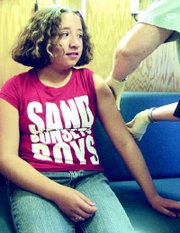 GRANGER - A 23-year-old Granger man died last night in a one-vehicle rollover accident that happened southeast of Granger, at Satus Longhouse and Drainbank roads.
The Washington State Patrol identified Omero J. Firecrow, 23, of Granger as the man who perished in the rollover.
WSP troopers said Firecrow was northbound on Satus Longhouse Road in a 1997 Chevrolet Blazer at about 9:55 p.m. Wednesday. The Blazer apparently drifted off the right side of the roadway onto gravel. In an attempt to gain control of the SUV Firecrow over-corrected, causing the vehicle to careen off the west side of the roadway. The Blazer rolled and Firecrow was ejected from the vehicle. Troopers said he was not wearing a safety restraint.
He was transported to the Toppenish hospital, where he died.