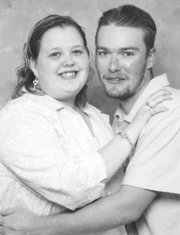 The Granger Assembly of God Church will be the setting of the wedding ceremony uniting Katrina Ann Hathway of Wapato and James Michael Lint of Sunnyside. The wedding is planned for Saturday, July 9, 2005.
The bride-elect is the daughter of Scott Hathway of Wapato and Carol Carrillo of Sunnyside. She will graduate from Wapato High School this spring.
The groom-to-be is the son of Donald Lint of Sunnyside and Christine Valenzuela of Sunnyside. He is a 2000 graduate of Sunnyside High School and is currently employed by Valley Manufacturing.
More like this story