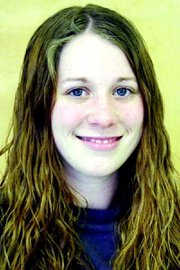 GRANDVIEW - The annual Grandview Soap Box Derby will roll down Grandview's Euclid Street hill Saturday, Sept. 10.
Pre-race practice runs will begin at 8 a.m. near Dykstra Park, south of the 5th Street intersection. Time trials are scheduled at 9:30 a.m. with opening ceremonies to be held at 10 a.m., with races to follow.
Derby divisions include youth (ages 7-14), adult (15 and older), Celebrity 500 Challenge and Corporate Wheels.
The 500 Challenge is open to city and county officials, while the Corporate Wheels division is open to corporations, businesses and organizations.
Cash prizes and medals will be awarded to the top three finishers in the youth and adult divisions. Trophies will be awarded to the first place winners in the 500 Challenge and the Corporate Wheels divisions.
All potential soap box drivers are encouraged to pre-register at the Grandview Parks and Recreation Department office at 303 W. Wine Country Rd.
For more information, call the Grandview Parks Department at 882-9219.