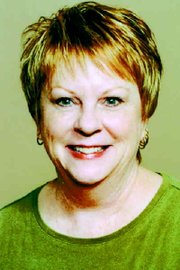 Grandview native Corky Mattingly, after serving five years as Yakima County auditor, announced late last week she is running for re-election.
Appointed as county auditor by the county commissioners in May 2001, she was later elected to the office in November of that year. She was re-elected to a four-year term in November 2002.
As the chief officer for the county auditor's office, Mattingly oversees a budget of $2.3 million annually, as well as a staff of 25. The auditor's office runs all county elections, and is responsible for the county's financial system. The auditor's office also acts as the agent in licensing services for the State Department of Licensing and records legal documents while providing marriage licenses and passport services.
During Mattingly's tenure, a new ballot counting system has been implemented and voting has been changed to mail-only ballots. She said with these changes the number of voters in Yakima County continues to increase.
"For example, the 2003 General Election with polls the turnout was 39 percent, but in the 2005 General Election with all-vote by mail, the turnout increased to 57 percent," she said.
Mattingly said although the auditor's office has experienced staff reduction because of budget cuts, the efficiency of the office has increased with quicker turn-around of recorded documents and renewal of license tabs. She said she takes pride in the staff's cross-training that gives them the ability to perform many functions in the office.
"Our service to the public is our highest priority and we take pride in providing quality service," she said.
Mattingly, 58, has two daughters and one granddaughter. She has been active on the state level by serving as current past president of the state auditors association.