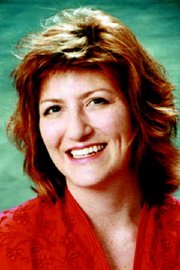 Dr. Sandra Wilson, an internist at Valley Internal Medicine in Sunnyside, died this past Wednesday morning following a sudden illness.
A resident of Prosser, she was just 35 years old.
She began working in Sunnyside as a temporary physician in 2003. In the fall of that year she agreed to stay on permanently.
A graduate of the University of Missouri, Wilson trained at Legacy Emmanuel & Good Samaritan Hospital's Internal Medicine Residency in Portland, Ore. She was a member of the American Medical Association, the American College of Physicians and the Yakima County Medical Society.
Prior to her move to the Lower Yakima Valley, she demonstrated a deep interest in world service. She served on two medical missions sponsored by the Adventist Development & Relief Agency. She traveled to Peru as a volunteer physician in 1998, and also worked in Borneo on a water and hygiene mission trip in 1991.
Wilson also volunteered for the March of Dimes, the Children's Center for the Visually Impaired, the Neighborhood Health Clinic in the Seattle area and the Downtown Kirkland Garden Club.
She is survived by her parents, Dr. David Wilson and Sandra Elaine Wilson, a registered nurse, as well as two brothers, Dr. John Wilson and Dr. Thad Wilson.
A memorial celebrating her life will be held next Tuesday, April 11, at 2 p.m. at Sunnyside's United Methodist Church.