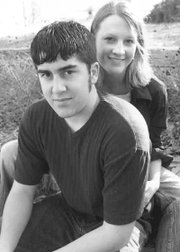 Anita Lynn Burgers of Sunnyside and Derek Seth Van de Graaf of Granger have announced their engagement and intention to be married in June.
The bride-elect is the daughter of Verlyn and Darlene Burgers of Sunnyside. Her fiancé's parents are Bob and Mary Van de Graaf of Granger.
A graduate of Central Minnesota Christian School and Yakima Valley Community College, the bride-elect is employed by Sunnyside Physical and Sports Therapy. Van de Graaf, a graduate of Sunnyside Christian School, is taking the electrical course at Perry Technical Institute in Yakima.
The engaged couple plan to be married June 3 at Sunnyside Christian Reformed Church.