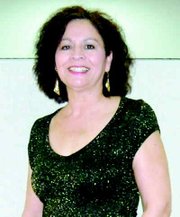 Maria Vigil, community service officer administrator with the Employment Security Department in Sunnyside, is retiring after 31 years with the State of Washington.
Vigil began her career with the Employment Security Department in 1975 as an interviewer in the Ellensburg Job Service Center. Two years later, she moved to Sunnyside, where she was promoted to a unit supervisor.
In 1985 she became manager of the Yakima Job Service, and the following year moved to the Sunnyside Job Service Office as its administrator.
In 1989, Vigil made another move-across the parking lot to the Community Services Division, where she became the administrator of the Community Service Office.
"Maria has been a hard working, well respected administrator for all these years and will be missed tremendously," said co-worker Sarah Clark.