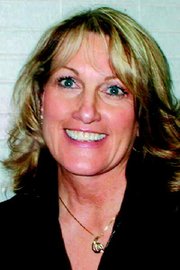 A trip to Philadelphia is in the offing for Carol Allen, director of volunteers and customer service at Sunnyside Community Hospital.
Allen was recently elected to the board of the American Society of Directors of Volunteer Services (ASDVS) of the American Hospital Association.
She will be installed at the ASDVS conference in Philadelphia in September.
Allen's three-year term will begin in January 2007.
"She created our current volunteer program from the ground up. She has the respect of her volunteers, and does an outstanding job all around," said CEO Jon Smiley.
He described her election as "a tremendous endorsement of Carol's skills and abilities".
The election to the national board demonstrates Allen's leadership in volunteer services, according to ASDVS Executive Director Audrey Harris.
"I hope you will find that it is a great honor to provide national leadership and advocacy," Harris wrote in a letter to Allen. "I am confident that those who voted for you know that you have the commitment necessary to effectively represent the society and the American Hospital Association."
Allen, who resides in Yakima, has been the director of volunteers in Sunnyside since 1992. She has worked at the hospital since 1990.