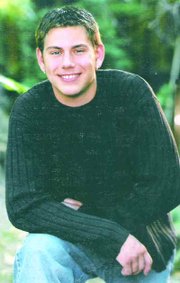 Eric J. Jenkins, 20, of Grandview died last night, Aug. 14, at Kadlec Medical Center in Richland of injuries sustained in a pedestrian/vehicle accident July 26 on Independence Road.
Mr. Jenkins was struck in the roadway in the 4300 block of Independence Road, near Scoon Road, by a vehicle driven by Stephanie Carpenter, 22, of Outlook.
Jenkins apparently was in the roadway attempting to signal the driver of an approaching vehicle driven by a friend, who was unfamiliar with the area.
Jenkins was airlifted from Sunnyside airport by a MedStar helicopter to Kadlec Medical Center where he has been hospitalized since the accident.