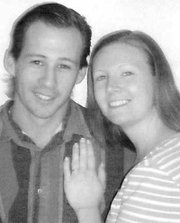 Mr. and Mrs. Jack Whitmore of Bickleton have announced the engagement of their daughter, Annie Laurie Whitmore, to Robert Thomas Cheyney, son of Mr. and Mrs. Edwin Cheyney.
The bride-elect was home-schooled by her parents and attended Yakima Valley Community College where she graduated with an Associate degree. She works as a caregiver, but has taken the summer off to plan for her Oct. 28 wedding in Sunnyside.
Her fiancé attended Prosser High School and Perry Technical Institute from which he graduated as an instrument and control technician. He is employed in that capacity by a Vancouver firm.
More like this story