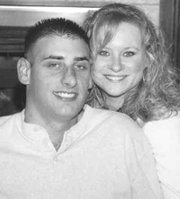 Elizabeth Bruhn and Gary Pentyak, both of Sunnyside, have announced their engagement and plans for a June 17 wedding in Grandview.
The bride-elect is the daughter of Dan and Michele Martin of Gleneden Beach, Ore. Her fiance's parents are Loren and Rita McCammon of Woodsfield, Ohio.
A 1993 graduate of Sunnyside High School, the bride-elect is employed as a dispatcher with the Yakima County Sheriff's office. Penyak is a 1998 graduate of Monroe Central in Woodsfield, Ohio and served from 1998 to 2001 in the U.S. Army. He is employed at Longview Fiber Company in Yakima.
More like this story