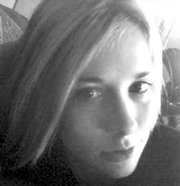 BY RACHEL BOTT
What makes a music artist successful? Is there really a more subjective and argued-over topic?
Do they have to come from a poor family, a rich family? Do they grow up overwhelmed by listening to and playing music? Do they hail from another country as a crossover musician or does the U.S. have to be their homeland? What does it really take for a singer/songwriter to make a difference in the music world and achieve their goals?
Music is exciting, if for nothing else, the countless ways that these ponderings are interpreted by artists worldwide. Even from a picky and opinionated person such as myself, it is wonderful to never have to worry about running out of things to listen to and explore musically.
Shakira has recently become another favorite of my own, and with good reason. She calls Colombia home, but it is safe to say that she found quite a few fans here in the States with her fifth album release "Laundry Service", whose songs topped the charts beginning in 2001. Before this "crossover" of the language and location where her songs were so popular, her previous albums were slowly but surely gaining the admiration and love of her music in Colombia and later Spain and other Latin American countries. She stuck with it and never compromised herself and it has greatly paid off.
While "Laundry Service" was a great album, this latest release, "Oral Fixation Vol. 2" excels even further, and it is only the English version. Her essence and style goes beyond what other artists strive to accomplish.
Her childhood combined her passion for Spanish music and dancing, but definitely included a love for rock artists like Led Zeppelin and the Beatles. Because of her particular taste, she grew up into a well-rounded and talented singer.
Her unique accent and varying music make this album a very enjoyable hear. Her voice alone is ineffable-she can spout quirky, poetic lines that paint incredible imagery and in the next verse belt a lyric that knocks you out with the strength of a pugilist. Her music does the same, and complements terrifically with her vocal qualities. Guitar riffs that sound like the hypnotizingly addictive sound of the Killers evolve into a sensual feel with a pulsating, mesmerizing backbeat. By the next track it's got a jazzy, swing type aura. This all, of course, has the foundation of Latin influence.
Shakira is of a small handful that can turn any lyric into one that you cannot nor want to get out of your head. The simplest line has the potential to give you goose bumps in one note merely by the emotion she pours into it. You get a real sense of her wit, wisdom and her knack of expression.
Animal City puts an interesting perspective on being a celebrity and the not-so-great aspects of the glitter and glamour of stardom. Don't Bother fills you with laughter and anger as she tells a common tale: wondering why your sought-after partner loves someone else, and it's enough to make you smile at the familiarity of the feeling, with a twinge of pain at the same tame.
It's not often that an artist, or an album, or a single line from a song can stop you short in your tracks. But Shakira does with this latest release.
Yes, it's true that others could come up with a long list of why they disagree about the value of this album, or Shakira in general. All I know is, if she evokes the admiration from even one listener, she has succeeded. She already loves what she does, so anyone past that is a grand success story.
Rachel Bott is a music enthusiast who is employed as a para-pro at Outlook Elementary School.