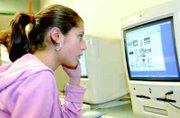 1-Column
Weiss rates Yakima Federal Savings & Loan high in safety
Yakima Federal Savings and Loan, which maintains a branch office in Sunnyside, has again been rated as one of the best institutions in the country for financial safety.
Weiss Ratings, Inc. ranked Yakima Federal sixth highest for financial safety in 2005. In 2004, Yakima Federal was rated eighth from 9,082 financial institutions in the United States for financial strength.
Weiss Ratings, Inc., a Florida-based company, monitors the insurance industry and health-maintenance organizations.
"It is very nice to be recognized for our long history of stability and growth," said Yakima Federal President Peter Bansmer. "We continue to work hard at giving our depositors every confidence that their money is safe with us."
Yakima Federal, which has been in business for 100 years, has assets of $1.3 billion and is the largest mutually owned savings and loan west of the Mississippi River. The financial institution has 10 branches in Yakima, the Tri-Cities, Prosser, Sunnyside and Ellensburg.
Pearl Hughes Guild to meet
The Pearl Hughes Guild of the Children's Hospital and Medical Center of Seattle will meet this Friday, Jan. 20, at 11:30 a.m. at the Sunny Spot Restaurant in Sunnyside.
Joyce Carter, chair of the guild's calendar sales, is scheduled to present a report on this year's fundraiser.
Also, Dorothy Schaneman will provide the gift for the January hostess gift project, which benefits the patients undergoing treatment at Children's Hospital and Medical Center.
More like this story