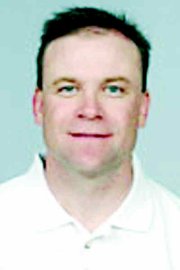 ST. LOUIS, MO. - It appears Sunnyside native Scott Linehan will be the St. Louis Rams' new head coach, the St. Louis Post-Dispatch reported this morning (Thursday).
The hiring was also reported on sports network ESPN, although a Rams' source told the Associated Press this morning that the deal was not yet finalized.
A team source also told the Post-Dispatch that Linehan's hiring as the Rams head coach is expected to be officially announced sometime today.
Linehan, 42, was one of three finalists for the head coaching spot after three succesful years as offensive coordinator for the Minnesota Vikings, before working for the Miami Dolphins in the same capacity this past season.
If hired, Linehan would succeed Mike Martz, who guided the Rams to a Super Bowl appearance three years ago before the team stumbled to a 6-10 record this season.
During Martz's tenure in St. Louis, the Rams became divisional rivals with the Seattle Seahawks in the NFC West, with the two teams winning the last four divisional championships between them.
For Linehan, the Rams' position would mark yet another step in a career which began with various coaching jobs at the collegiate level, including at the University of Idaho, where he played quarterback under then head coach Dennis Erickson, and at the University of Washington and the University of Louisville.