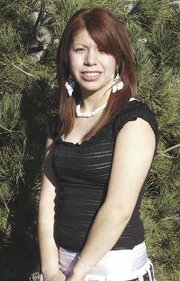 Real heroes in the Yakima Valley will be honored at an American Red Cross Real Heroes Breakfast in Yakima March 9 and one of Sunnyside's own will be among those heroes.
Aron Hunsaker will be honored for the life-saving measures he took that saved the life of a two-year-old child last summer.
The breakfast will begin at 6:45 a.m. at the Yakima Convention center. Individual tickets are $35, available from the Red Cross. Anyone who would like to reserve and host a table for six or eight people and be responsible for the $35 per person charge may contact the Red Cross at 457-1690.
Those who attend will also be asked to make donations, and all proceeds from this annual event will help support Red Cross services in the Yakima Valley.
Nine people and a canine will receive honors, according to a Red Cross spokesman.
In addition to Hunsaker, those to be honored are Yakima residents Debbie Wadleigh, Keith Booher, Bruce Newell, Shannon Needham, Dylan and David DeBlasio, Hunter and Wyatt Kellogg and Richard Alamos.
The canine, owned by Gary Pajuoja of Yakima, is Taggar, who woke his owner by growling and jumping on his chest when fire broke out in their home.