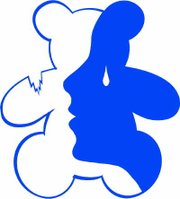 It wasn't your typical trip to the store for a Sunnyside woman. Choosing to be anonymous, she said she recently witnessed child abuse here in the local Wal-Mart.
"I was at customer service exchanging some things, and this guy came to pick up his son who had escaped. He was yanking on his (the child's) arm, shaking him, swearing at him."
Upon trying to intervene, the woman said she was threatened to the point that she asked to be escorted to her car.
Saying she was "threatened for standing up for a little child," the woman posed a question that many people may be thinking:
When should a person intervene if they suspect child abuse, and when should they not?
It's a question with many answers, according to local officials. But all emphasized calling the police.
"If a situation is happening in front of you the first thing to do is call the police," said Dorene Perez, a social work supervisor for Child Protective Services in Sunnyside. "Never try to figure out on your own what's going on. That's our job, and we have access to a lot more information. If you suspect something, call us."
Perez cautioned that if a person feels morally compelled to intervene, then they too could be threatened or harmed.
For that very reason don't personally intervene, but call on police and child protective services, according to Chris Devilleneuve, Director of Lower Valley services for Central Washington Comprehensive Mental Health.
"I'd say no because it could put them at risk," he said. "Let the police and child protective services intervene."
Devilleneuve encourages people to call even if they only suspect child abuse is occurring.
"If people in the community feel there's something wrong they can file an anonymous report," he said.
Adrian Sandoval, a dispatcher for the Sunnyside Police Department, echoed the above comments when he encouraged citizens to call police first, then child protective services if they see or suspect abuse.
As for direct intervention, Sandoval empathized with people who, "feel the situation is escalating and that they morally have to intervene for the child's safety and welfare." Even so, call the police, he added.
Defining terms
Not all perceived instances of abuse rise to the level of being investigated, and it's important to know what qualifies as child abuse.
In 2005, for example, Child Protective Services received 486 referrals of suspected child abuse. Fewer than half, 189, were accepted for investigation, according to Perez.
"We've gotten calls about parents letting their child ride a bike alone at night," she noted. "That does not rise to the level of neglect."
Perez said there are several different types of abuse, including cases of sexually abused or exploited children, negligent treatment or physical maltreatment.
An example of negligence, she continued, would be lack of medical care. "If you have a child with a chronic urinary tract infection, and it's not treated, then there could be kidney problems."
Other examples Perez cited included children whose clothes are not proper for the weather or eat one meal a day. Other cases have included chronic lice.
As far as physical abuse goes, Perez said spanking is allowed under state law. "But if it leaves bruises that's not okay, and we'll investigate it."
Corporal punishment that leaves more than a temporary-emphasis on temporary-pain or a red mark qualifies as abuse, she said.
The incident referenced earlier when a parent yanked on his child's arm would also qualify as physical abuse or maltreatment, Perez added.
Long term impacts
Certainly, physical abuse that goes unchecked can result in broken limbs, permanent injury or even death.
But the emotional cost can be traumatic, as well.
"A child who is getting yelled at or beaten has insecurity, they don't know how parents are going to respond," said Devilleneuve. "They're walking on eggshells."
He added, "If you look at personality development, in an abusive environment a child learns to deal with violence and chaos. We then start to see adults who have to have a feeling that they are in control. They do that by creating chaos around them, creating constant fights, lacking healthy relationships in dating and marriage."
Post-traumatic stress syndrome can be another long term effect of abuse.
Devilleneuve said sexual abuse of young children often is not reported or discussed by victims until they reach their teens or adulthood, creating deeper emotional difficulties.
Compounding the problem, he noted, is that many adults feel they've already reconciled themselves with the abuse they experienced as a child. "They don't show up for counseling, often it has to be through a family member who feels that need for them to come to terms with their past," he said.
Devilleneuve said children who are abused may be impacted during their school years with responses such as withdrawing from class, acting out more or getting in more fights.
He said he has seen situations in the Lower Valley such as parents who go on meth binges, leaving children to fend for themselves days at a time.
"We've found kids who haven't eaten in a couple of days, where there's trash everywhere and no food in the refrigerator."
Those kinds of situations can result in children who start failing in school, Devilleneuve added. "They spend so much of their energy just trying to get their basic needs met that they don't have the energy for school."
Local numbers reflect national trend
Referencing Sunnyside's Pioneer Elementary School as a typical example, Devilleneuve said Comprehensive Mental Health Services will typically see 10 to 20 percent of the enrollment-90 to 180 students-for neglect or abuse.
"We have a collaborative relationship with child protective services and the schools," he said. "If they believe someone will benefit from counseling they're referred to us."
According to a survey of health maintenance organizations and other health care providers, it's estimated that, nationwide, 25 percent of all children have experienced some form of abuse.
Devilleneuve noted that two million incidents of child abuse are reported each year. He said the Journal of the American Medical Association reported there are 150,000 to 200,000 new cases of sexual abuse each year in the U.S.
Help and hope
Both Child Protective Services and Comprehensive Mental Health can provide intervention for victims of abuse.
"It all depends on the needs of the child," said Perez. "We can provide medical care, play therapy, behavioral management and a nurturing environment in foster care, if there are no other family members available to care for the child."
Comprehensive Mental Health is also focusing on working with parents now, offering hope before child abuse begins.
"One of the things that is important is culture in the Lower Valley," said Devilleneuve. "We have such a diverse culture. We really have to look at how people perceive child protective services."
Specifically, Devilleneuve said that the Hispanic culture often sees referring someone to child protective services as "something that's not okay."
He added, "Referring someone to child protective services can be seen as something that's challenging the other parents' authority."
To that end, Comprehensive Mental Health is holding 10-week classes in Mabton, Sunnyside and Grandview in both English and Spanish languages.
"Education is one of the most important things we do," Devilleneuve observed. "We meet with families and try to talk about important issues."
The classes underway now are part of the "Strong Families" program.
Those interested in signing up for the "Strong Families" program can call Comprehensive Mental Health at 837-2089.
"It helps parents become effective, it looks at discipline and accessing resources," said Devilleneuve. "It helps them know they're not alone. If they have kids who are challenging, if they have problems, parents can know what resource to turn to."
And that, he hopes, will help prevent child abuse and the long-term ills it can cause for the child and society around him or her.
"Our philosophy is that if we look at preventing abuse by working with parents and kids while they are still young, then dealing with them in adolescence is going to be easier," Devilleneuve said. "We can work with a parent now and help the child, or we can wait until we have to deal with the impacts of abuse, spending thousands of dollars in the corrections system or in response to anti-social behavior."