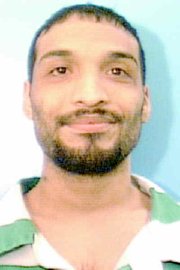 Following the Saturday murder of Miguel A. Rivera of Sunnyside, Zacharias Cavasos, 25, of Sunnyside was taken into custody at a Grandview residence by Yakima County Sheriff's deputies Sunday at 4:10 p.m.
Rivera, who was identified as either 34 or 37 years of age, died of multiple gunshot wounds at 2 a.m. Saturday at a residence north of Sunnyside at 1210 Beckner Road, according to a report issued by Deputy Michael Hoffee.
"Two witnesses who live at the residence identified the suspect, who fled on foot," Hoffee reported, who added that early information indicated drug use might have been taking place at the residence.
Following up on identification provided by the two witnesses at the murder scene and tips received as to the location of the suspect, deputies, assisted by Grandview police officers, convened on a Grandview residence Sunday afternoon and found Cavasos hiding inside one of the bedrooms.
"He was taken into custody without incident at that point," reported Sgt. Carl Hendrickson of the Yakima County Sheriff's Office.
"A second male subject was arrested on an unrelated outstanding warrant and booked into the Grandview City Jail," Hendrickson added.