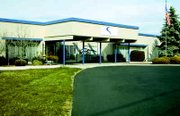 Fresh off its recently released 2005 annual report, Central Washington Comprehensive Mental Health (CWCMH) is looking to reach more people in 2006.
The agency, which serves Yakima, Kittitas and Klickitat counties, has seen its numbers more than double from 6,000 clients seen in 1990 to just over 12,000 for fiscal year 2005.
But tighter Medicaid guidelines passed by the federal government in 2005 mean the agency will have to work harder in 2006 to achieve its goal of offering more services to more people.
"We've been impacted by a lot of federal rules that limit access to people," said CEO Rick Weaver. "We've had to turn people away that we normally wouldn't have had to turn away. We're trying to find ways to reach out to people in spite of those challenges."
Weaver continued, "It used to be we could serve anyone who had a need." With the new standards, he added "you have to be pretty sick before you can get in".
As a result, the agency is looking to private donations to help fill the gap.
To that end, the Friends of Mental Health are planning an "Evening in the Tropics" fundraiser next month, complete with an auction, dinner and dance.
Weaver said his agency hopes to raise $15,000 through the event to sponsor two additional classes for Strong Families, a privately funded program geared to help and educate parents.
Central Washington Comprehensive Mental Health also would like to offer more this year in the way of transitional housing for mental health patients.
"We would like to develop adult housing for the mentally ill in the community," Weaver said. "People do better when they have a place to live. If they don't have a decent place to live, then all the services we provide aren't as effective."
Weaver noted the agency will expand substance abuse treatment in Sunnyside, which includes counseling and outpatient treatment.
Also new in 2006, it will have employees more visible in the Upper Valley and Lower Valley communities.
"Rather than waiting for people to come to us, we're stationing our people in the schools, at Child Protective Services, DSHS," Weaver said. "We're putting our people out in the community."
Weaver said his agency will continue its partnership with school districts, including anger management programs for youngsters. "A lot of our work is based in the schools," Weaver noted. "We're working on new funding to continue those programs beyond the end of this fiscal year."
Weaver said Central Washington Comprehensive Mental Health already offers several programs in the Lower Valley, but would like to increase its efforts here.
"We want to get more services to more people," he said. As an example, he said the agency has expanded its services for those in area jails, including Sunnyside's.
Central Washington Comprehensive Mental Health will also be one of the first agencies in the state to offer a training program for police officers on encountering people with mental health problems.
Ultimately, Weaver said the agency wants to be about not only expanding services, but improving quality of treatment as well.
"The buzzword now is 'evidence-based practice'," he said. "We're focusing on implementing the most current, and effective treatment, as proven by research," Weaver added. "There are hundreds of ways to provide therapy. We're trying to focus on those (therapies) that are shown to get people better, quicker."