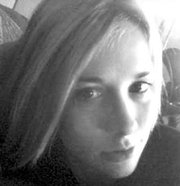 by Rachel Bott
New York City private prep school-probably not easily identified as a location to bring together members of such an impressive group. But that's how fate saw it through. After students Casablancas, Moretti and Valensi joined with Hammond and Fraiture in 1998, the band has consistently kept a multitude of fans who absolutely crave them.
"First Impressions of Earth," their third set, enhances fans' listening experience with an original twist on their roots as a band. Though the band accredits influences like Buddy Holly, John Lennon, and The Velvet Underground; The Strokes are an eclectic mix in a category by themself.
The unique characteristics they possess which allows them to be blissfully distinct don't sound like they would be pleasing when simply stated. Casablancas' combination of quiet, intense drones and hardly audible pressing screams stand out in a way that is only understood when appreciatively heard. And frankly, no words could ever describe duo Hammond and Valensi's guitar skills-their strumming speaks in the true language that only other guitar gods could comprehend (think Hendrix and Clapton).
"Ask Me Anything" is the perfect song to listen to lazily when you're still lying awake on a Sunday morning. I simply cannot get enough of it. Its repeated tagline puts the pretense that nothing deep is being said. Yet lyrics within include, "Don't be a coconut, God is trying to talk to you. We could drag it out, but that's for other bands to do."
These are open to the listeners subjective interpretation and shed light on the hidden meaning of the words-it isn't just "nothing."
"Electricityscape" traps you in a whirlwind; suddenly you're spinning and staring at the dazzling night lights of New York City.
Casablancas is a true visionary. As the main singer/songwriter, he is ingenious when it comes to creating songs that showcase his fiery, tensely delivered vocals which harmoniously highlight Hammond & Valensi's brash and bittersweet guitar solos.
Also impossible to overlook is Fraiture's stellar bass techniques and Moretti's reckless drum accompianment.
In the spectrum of a complete music library, there are few albums which have such an intimate connection with the listener. This is accomplished by affecting the hearer's mood, allowing them to be impacted by the music in their own individual attitude. Any time they play the CD after the initial hear, they will be reminded of what was happening around and to them when they heard it for the first time.
All the songs are immediately associated with past experiences and feelings and forever stay that way. As the memories are invited back, the words of the songs jumble around in your brain all day long, like beads in a rattle. It's as if playing this album brings about an unstoppable reaction-instant satisfaction and pleasure by what spills out of the speakers.
Hands down, these boys personify great art rock, and their third time really did work like a charm.