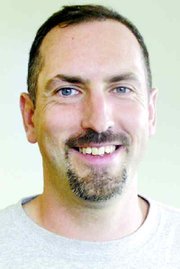 Sunnyside High School head baseball coach Dave Martinez has tendered his resignation.
"It was a hard, hard decision," Martinez said of vacating the post he has held for the past seven seasons. "It's been an awesome experience."
Having served seven years as head coach and three years as an assistant coach before that, Martinez said it is difficult to walk away from the game he loves. "And the kids have been great," he added, saying he'll miss everything about the Grizzly baseball program.
Martinez is departing, he explained, because of two primary reasons. One, he wants to spend more time with his three small children. Two, he'll begin his administrative internship next school year, and the time required to complete those responsibilities won't allow for him to coach.
"My goal is to be an athletic director or vice principal within the next five years," said Martinez.
Sunnyside Athletic Director Bill Daley said the open coaching position is now being advertised, and will remain open until the best applicant can be found.
"At this point in time we're not rushing to fill it," Daley said.
One applicant who has shown an interest in replacing Martinez is Sunnyside JV Baseball Coach Tyler Alseth.