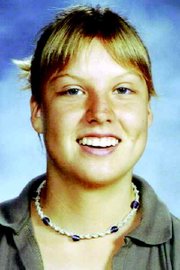 ELLENSBURG - The District 5/6 Regional Track Championship at Central Washington University this past Friday saw three Bickleton and one Mabton competitor advancing to State.
"A great day for everyone as most PRed, and the three we thought had the best chance to qualify for State did!" said exuberant Bickleton Coach Darrell Lang.
Bickleton Pirate Eric Hess came out the regional champion in discus, winning for the third week in a row. Mabton's Robert Marquez took a disappointment in this event, placing fourth, which put him one spot out of the running for State this weekend.
"Eric had some consistent throws over 125 feet. He will have a good chance to place at State this week, but will probably need to get back up to the 130' range," said Lang.
Bickleton's Junior Hernandez pushed on to State with the second place finish he earned in the 3,200m race, and Patrick Maeder from Bickleton also won a State berth in the pole vault event, finishing third.
"Patrick PRed by six inches and continues to improve on his form and understanding of what it takes to jump higher, as he is becoming very consistent at 9 feet to the 9'6" range," said Lang.
"Junior PRed by 7 seconds in the 3,200m, and I believe, with some more speed work this week, he can knock off another 10 seconds at State. With his heart and determination he could improve by more and be in the hunt for a place and a big PR," Lang concluded.
Mabton's lone State competitor will be Trishi Williams, who snared one of the top two javelin spots to go to State.
Where the top three boys in any event can advance to State, only the top two girls get that honor, so Williams was ecstatic to make the grade.
"The only one we had advancing was Trishi," said Coach Jim Pillers.
"Several others just barely missed out," he said. "Lupita Gomez finished third in the triple jump and Daniella Aguilar was fourth. Daniella was also third in the long jump, and Sara Vasquez was third in the 800m and fifth in the 1,600m
"We took some disappointments in the boys," Pillers continued. "Moises Guitterez missed out by one place, taking a fourth in the 110 high hurdles, fourth in the 300 intermediate hurdles and fifth in the long jump. Robert Marquez was also a place out, with a fourth in discus and fifth in shot put."
Pillers also cited Luis Quintero and Arnold Pineda for their efforts.
"It was a great season. We performed well. I was very pleased," said Pillers. "This was the third year restarting the program at Mabton and it's doing real well."
Bickleton's Lang waas even more pleased.
"It should be a very exciting week for our three, young men as they will be competing in their first State track meet. At least, Eric has watched his sister at State and seen the scope of surroundings, but for eighth grader Junior Hernandez and ninth grader Patrick Maeder in his first year ever in track, it will be an exciting experience to be at such a large meet," said Lang.
The Bickleton team leaves for State, to be held on the Eastern Washington University campus in Cheney, this coming Thursday to practice, and Maeder will compete on Friday afternoon with Hess and Hernandez taking to the field on Saturday.