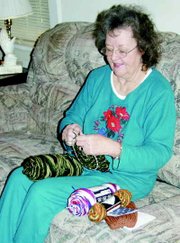 GRANDVIEW - Grandview City Administrator Scott Staples reported to the Grandview City Council Monday night at a study session the feasibility of consolidating Grandview's municipal court with Yakima County District Court, which has a facility in Grandview.
Currently, the city of Grandview budgets $269,590 to run its municipal court. If the city consolidates with the district court, the city would have to pay approximately $93,046 for the district court contract, as well as an additional $97,881 to contract with a county prosecutor. The savings over Grandview operating its own municipal court would be $45,163.
If the city contracts with the county but keeps its city attorney, Grandview could save $46,714.
Staples told the council some possible impacts of the change would free up approximately 800 square feet of space currently being used by the municipal court and the judge. This space could then be used for police department needs.
It would also reduce customer traffic at City Hall as people would be making payments at the district court.
Staples said one potential change would be the elimination of the municipal court clerk position. A new court clerk position would be created at the district court and the municipal court clerk would be able to apply for that. There would be a $12,800 reduction in annual base pay along with a reduction of other benefits such as longevity, health care and vacation.
Staples also told the council if the city goes forward with contracting with the district court the mayor would appoint a new municipal court judge. If the new judge was retained through a professional services contract rather than as a city employee, the city could possibly save between $20,000 to $25,000 annually.
"I am very opposed to the elimination of a position in the city," Pam Horner, a Grandview Councilman, said.
"We might have to make some adjustments but we're going to be loyal to our employees and keep them," Mayor Norm Childress added.
One possible scenario the council talked about was filling an existing position at city hall with the current municipal court clerk.
The biggest concern for Grandview City Attorney Jack Maxwell was the possibility of the county district court moving out of Grandview. Then the city would have to find another place to have municipal court, he said. Maxwell also said he was concerned with an opt out clause in the contract after just 12 months.
The mayor said this is not something the council needs to make a decision on immediately.
Staples added for this to happen a contract between the city and the county district court would be needed.